GOREWEAR - Bike & Running Wear Innovations that bring You Closer to Your Goals
For over 30 years, GOREWEAR has been developing products that make the athletic experience even better. Having evolved from the former brands GORE Bike Wear® and GORE Running Wear®, the successful GOREWEAR brand now produces top-quality bike and running wear with world-leading textile technologies such as GORE-TEX®, which sets new benchmarks in comfort and protection. So that you can set new standards yourself; whether you're cycling or running.
Read more
GOREWEAR - Performance Wear for Running & Biking
Are you ready to rise above yourself? To set new personal records and simply to get better and better, always looking for the next challenge? Then GOREWEAR is the perfect partner for bike and running wear that helps you to achieve the extraordinary. GOREWEAR paves the way for runners and cyclists who want to achieve their goals, whether in their daily training or the next race, even in difficult weather conditions.
Ambitious endurance sports confront you with all kinds of challenges: Rain, cold, heat, just to name a few - GOREWEAR knows the difficulties you face and is tirelessly researching new solutions for windproof, waterproof, breathable, warming and cooling sportswear of the highest quality. At the same time, the focus is on developing ever new technologies that bring you closer to your goal.
Cycling Essentials by GOREWEAR - For Everyday Riding to Long-Distance Adventures
The days are getting warmer and, above all, longer. Just the right time to ride further. From early morning to late sunset: With every minute longer in the saddle you gain endurance, speed and ride a whole lot closer to your goals. The Cycling Essentials by GOREWEAR are designed to support you.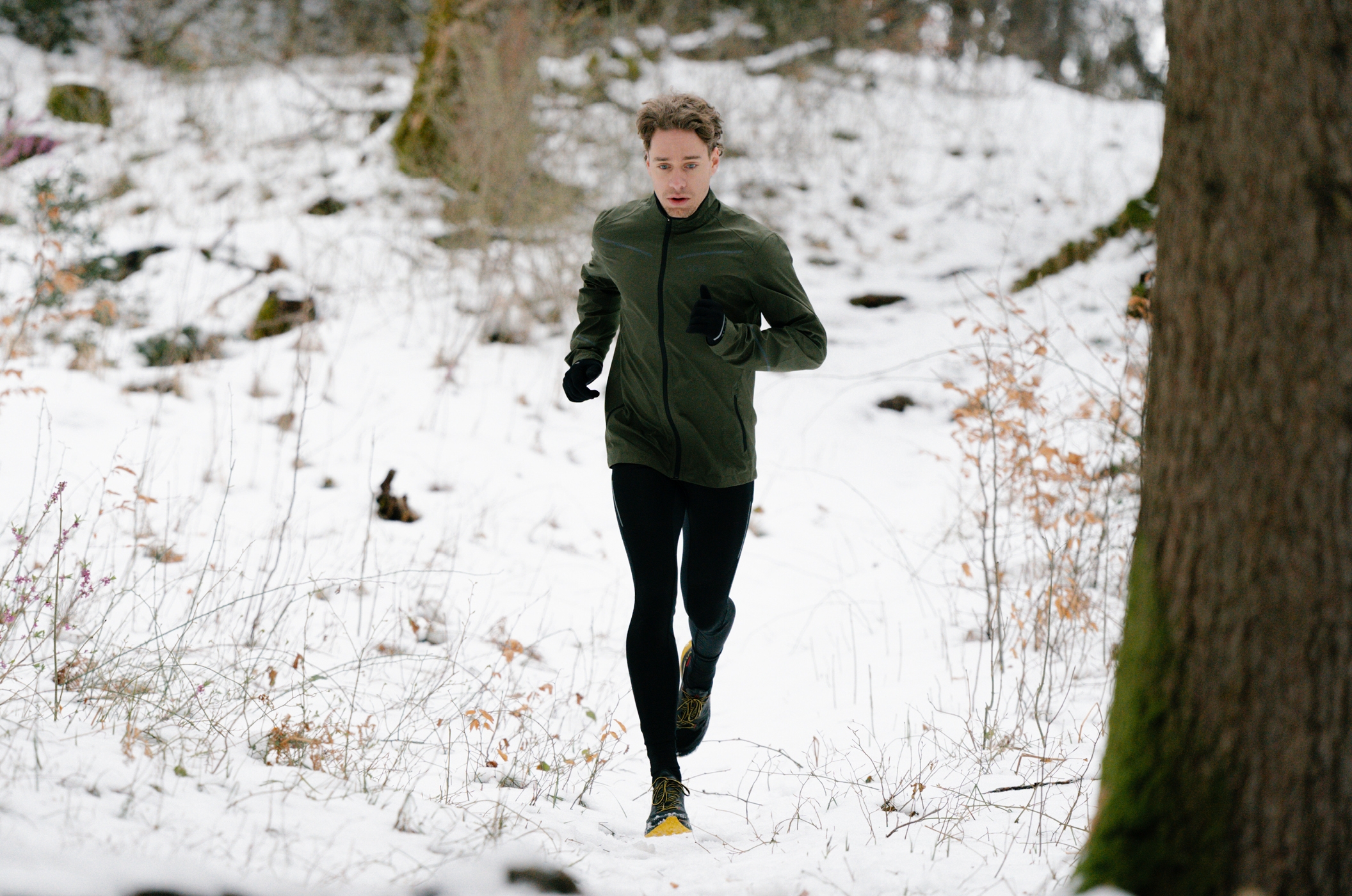 GOREWEAR Jackets - As Much As Necessary, As Little As Possible
The best rain jacket is the one you have with you. GOREWEAR gear is designed for optimal protection from any weather, high breathability and maximum freedom of movement. Smart packability ensures easy access - in any situation.
GOREWEAR Rain Jackets with GORE-TEX SHAKEDRY™
The GORE-TEX SHAKEDRY™ bike jackets and running jackets have revolutionized the market for rainwear. The GORE-TEX® membrane is constructed without a textile surface. This makes the jacket even lighter and more breathable, but it remains waterproof and allows raindrops to be permanently repelled. GORE-TEX SHAKEDRY™ Jackets are also available with stretch fabric inserts for increased freedom of movement and with insulating Polartec® Alpha®. Each model is available for men and women. The GORE-TEX® SHAKEDRY™ rain jackets are available in sport-specific designs for biking and running.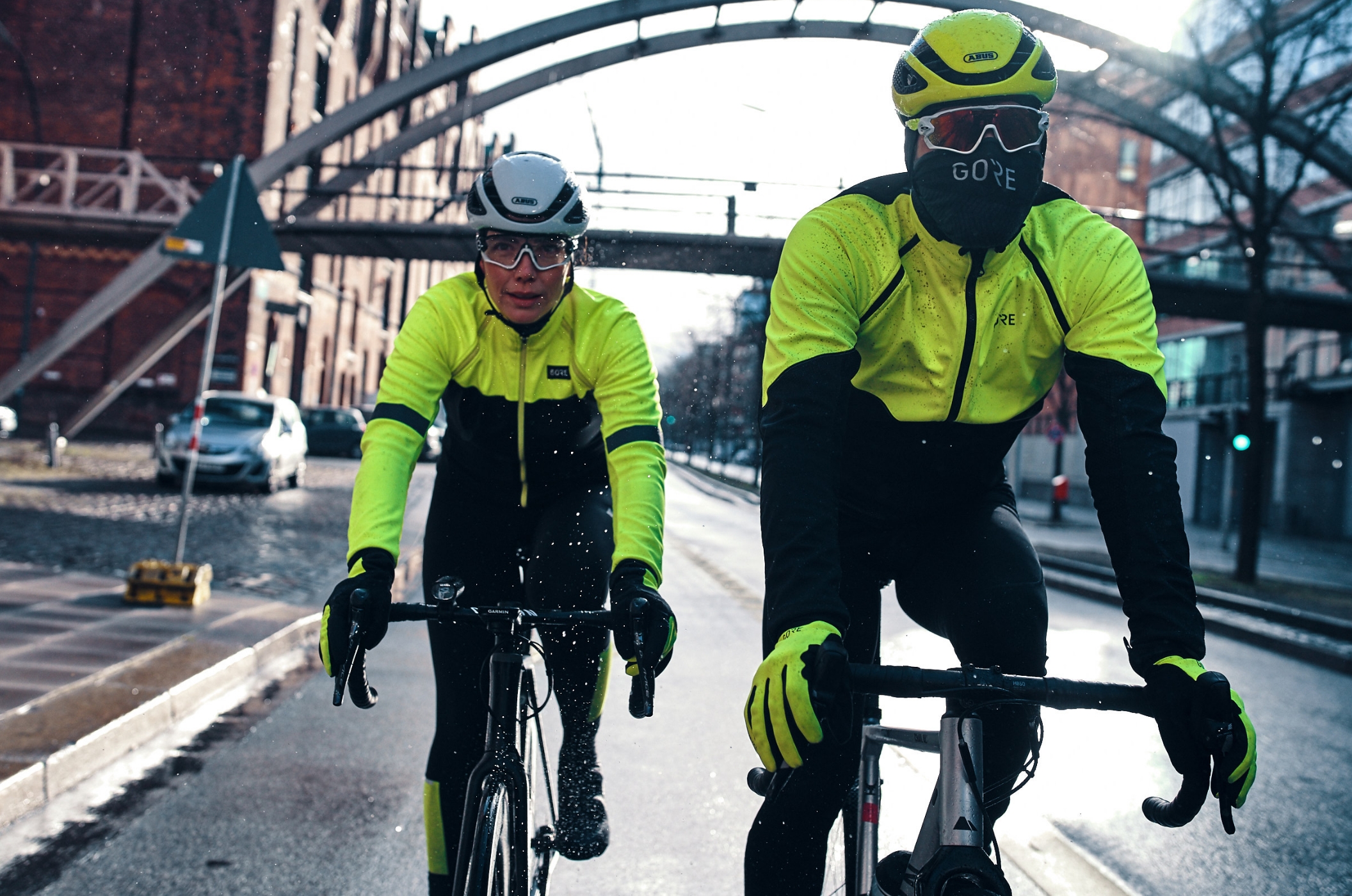 GORE-TEX INFINIUM™ - Functional Cycling and Running Clothing for an Active Lifestyle
In the fall of 2018, W.L GORE & Associates launched the new brand GORE-TEX INFINIUM™, which complements the existing GORE-TEX® brand. While GORE-TEX® is the name for highly specific, absolutely waterproof rainwear, GORE-TEX INFINIUM™ is more about functionality, versatility and above all comfort. It is made for people with an active lifestyle where the boundaries between sportswear and casual wear are blurred, but where waterproofing is not the primary concern. Whether you cycle to work and want to make a few spontaneous detours on the way home, or you meet up with friends in the city at lunchtime and go for a short run by the lake in the evening - GORE-TEX INFINIUM™ offers you performance in all situations and above all comfort. And to protect you from the drizzle and showers of autumn, GORE-TEX INFINIUM™ is durably water-repellent.