Patagonia - Functional Clothing for Mountaineering and Outdoor Use
Patagonia, founded by Yvon Chouinard, a passionate climber and outdoor enthusiast, has set the benchmark in environmental protection and sustainability. The mission: Build the best product, cause no unnecessary harm, use business to inspire and implement solutions to the environmental crisis.
Read more
Patagonia - Sustainable, Fair and Functional Outdoor Clothing Since 1973
Patagonia developed in 1973 from the small company Chouinard Equipment, which produced accessories for climbers and developed into the largest climbing hardware manufacturer of its time through revolutionary innovations. Patagonia also made a name for itself beyond the borders of the scene with innovations such as the use of Synchilla and Capilene materials and the introduction of strong colours that were previously unusual for outdoor clothing.
Today, Patagonia, which has been firmly rooted in climbing for more than 30 years, produces clothing for all types of alpine sports. Whether mountaineering, ice climbing, expeditions, bouldering, skiing and snowboarding, trail running or mountain biking - Patagonia offers shirts, jackets and vests or pants in modern minimalist design and outstanding quality for every purpose. The product developers attach particular importance to environmentally friendly and resource-saving production.
In recent years, they have developed innovations at a rapid pace. For example, the company has further developed the proven Capilene underwear so that it adapts even better to the body and offers absolute freedom of movement. Strategically placed inserts now conduct moisture away from the body even more efficiently.
The legendary Synchilla fleece has also been further developed with the new Regulator® insulation, which is now lighter, warmer, smaller, more compressible and wicks moisture away from the skin more quickly. In addition, Regulator® works perfectly as part of a layering system - whether with hard shell, soft shell or hybrid jackets.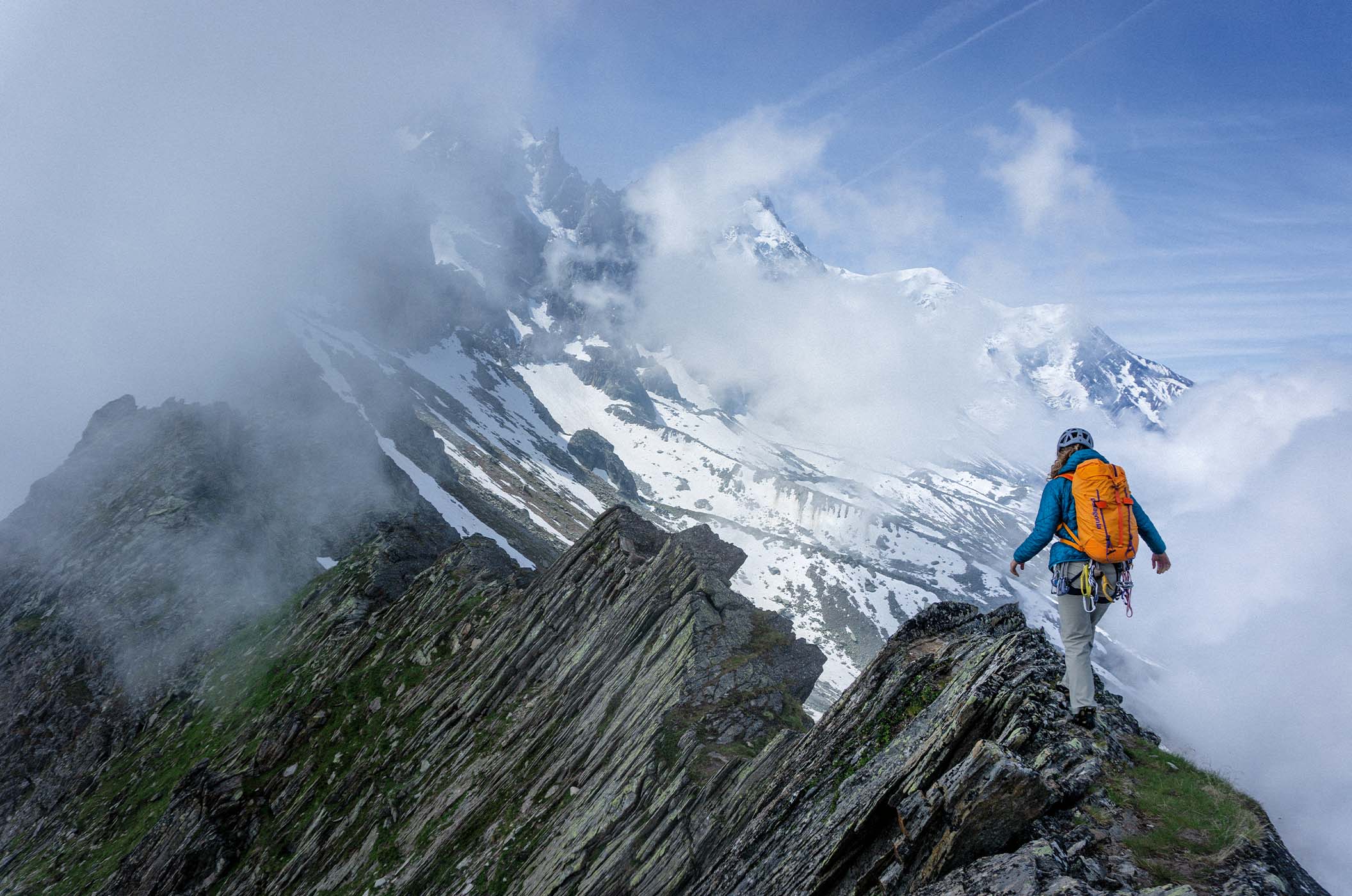 Patagonia MTB Clothing: Built Clean. Ridden Dirty.
Patagonia stands for a respectful and sustainable approach to nature and its resources. Under the motto "Built clean. Ridden dirty." the Americans have developed high-performance fair trade bike clothing for you, which is manufactured from recycled raw materials. The Patagonia mountain bike collection includes jackets, pants, shorts and shirts for men and women. The highlight of the MTB series is the Patagonia Dirt Roamer jacket, which is ideal for trail riding: the breathable and elastic material made of recycled nylon protects you effectively from wind and light rain, while still providing efficient ventilation uphill.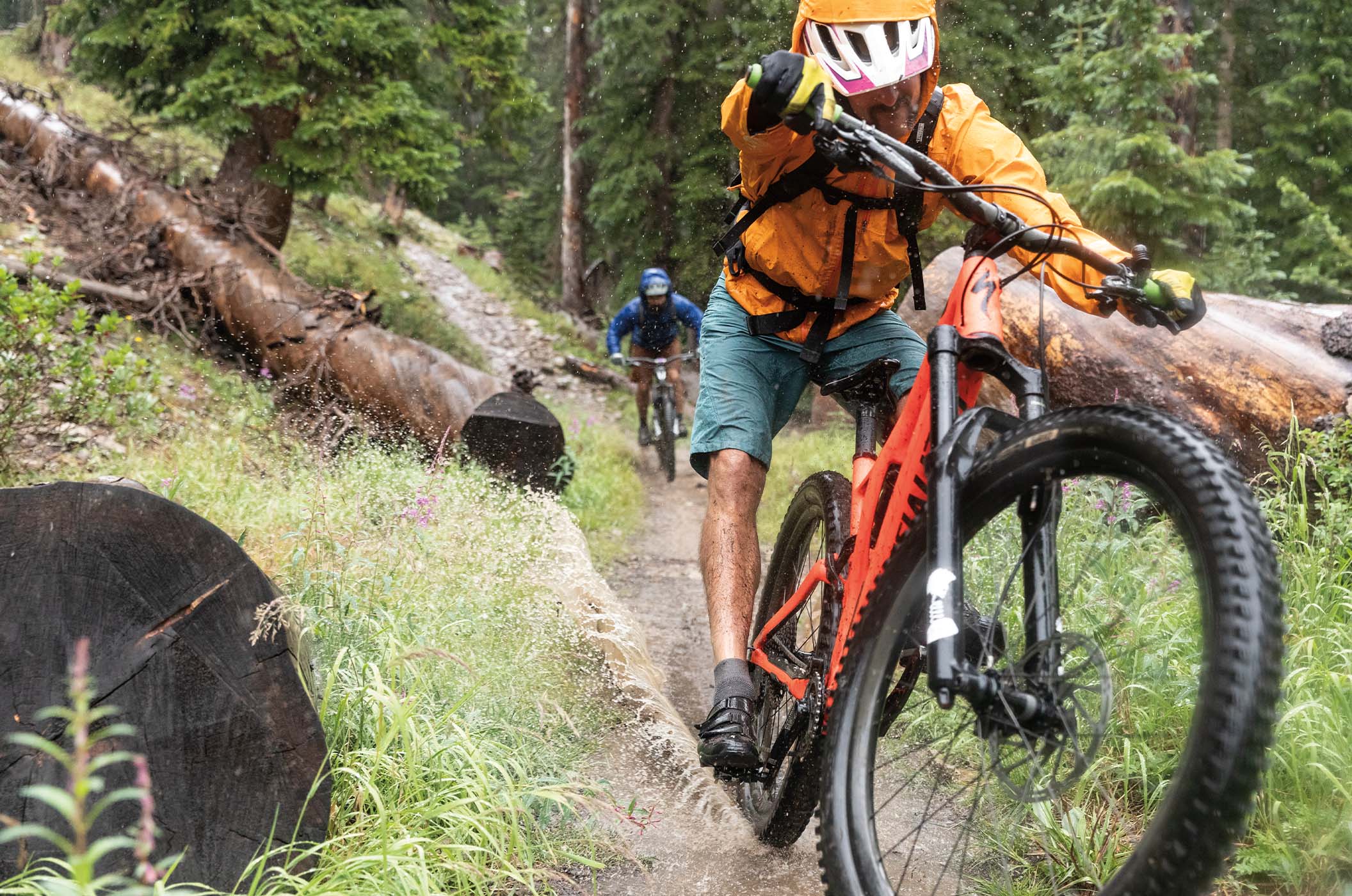 Patagonia: Commitment for More Sustainability
Patagonia's sustainability program essentially works on a simple principle: produce outdoor clothing that is made from recycled raw materials, lasts as long as possible, can be easily repaired, and is 100% recyclable. Even as a relatively small company, Patagonia invested a lot of time and money in projects dedicated to creeping pollution, deforestation of tropical rainforests, extermination of fish and wildlife, and other obvious environmental problems. Patagonia has always made regular donations to environmental projects and, by co-founding the organization "One Percent for the Planet", has committed itself to donating 1% of its annual sales to environmental projects. Due to the devastating effects of conventional cotton cultivation on the environment and field workers, Patagonia has been using exclusively organic cotton for every single piece of cotton clothing since 1996. The company also relies on recycled polyester and high quality manufacturing to ensure that the products do not show any significant traces of use, even after years of use.
For the future, the company is still on the lookout for more environmentally friendly materials, so more hemp will be processed and research will be carried out into even better ways of using recycled polyester. Furthermore, Patagonia wants to sensitize its customers to return worn garments so that they can be returned to the recycling cycle.
Patagonia - Fair Trade Certified Apparel since 2014
For Patagonia, Fair Trade is the first step towards decent pay for all workers involved in the supply chain. So for every Patagonia product that carries a Fair Trade Certified™ label, Patagonia pays a bonus. This money passes directly to the workers, who decide freely and democratically on its use. For example, community projects such as new preschools are funded, or products such as laptops or stoves are purchased. The program also promotes health protection, work safety, social and environmental measures, and a dialog between workers and management.