DT Swiss Wheels – High-Performance Bike Components
Both road and MTB riders can enjoy top-class Swiss engineering and innovation with DT Swiss. Developers and cyclists striving for perfection down to the very last detail have made the company from Switzerland one of the leading suppliers of wheels, rims, hubs and spokes within a very short space of time. Handmade DT Swiss wheels deliver top performance at an affordable price, but suspension forks, shocks and dropper posts also play a key role in that DT SWISS – ENGINEERING PERFORMANCE.
Read more
From Spokes to DT Swiss Wheelsets – Innovation and Perfection down to the Very Last Detail
Switzerland is known for its delicious cheese, deep valleys, rugged mountains and, of course, Swiss precision. A Swiss manufacturer had such a strong connection to their homeland that they decided to be known as DT Swiss. The foundation for their success was laid and nowadays, they are renowned across the globe for high-quality wheels, hubs and chassis components.
Starting off in the spoke development and production department at the Vereinigte Drahtwerke Biel, the brand branched out in 1994 and over the following years left nothing to chance, meticulously developing and optimising bicycle components down to the very last detail. Their first important milestone was the production of suitable and reliable DT Swiss spokes, followed by the legendary DT Swiss Hugi hubs. Complete wheelsets came in the second half of the nineties, such as the iconic DT Swiss MTB wheels called FR2350.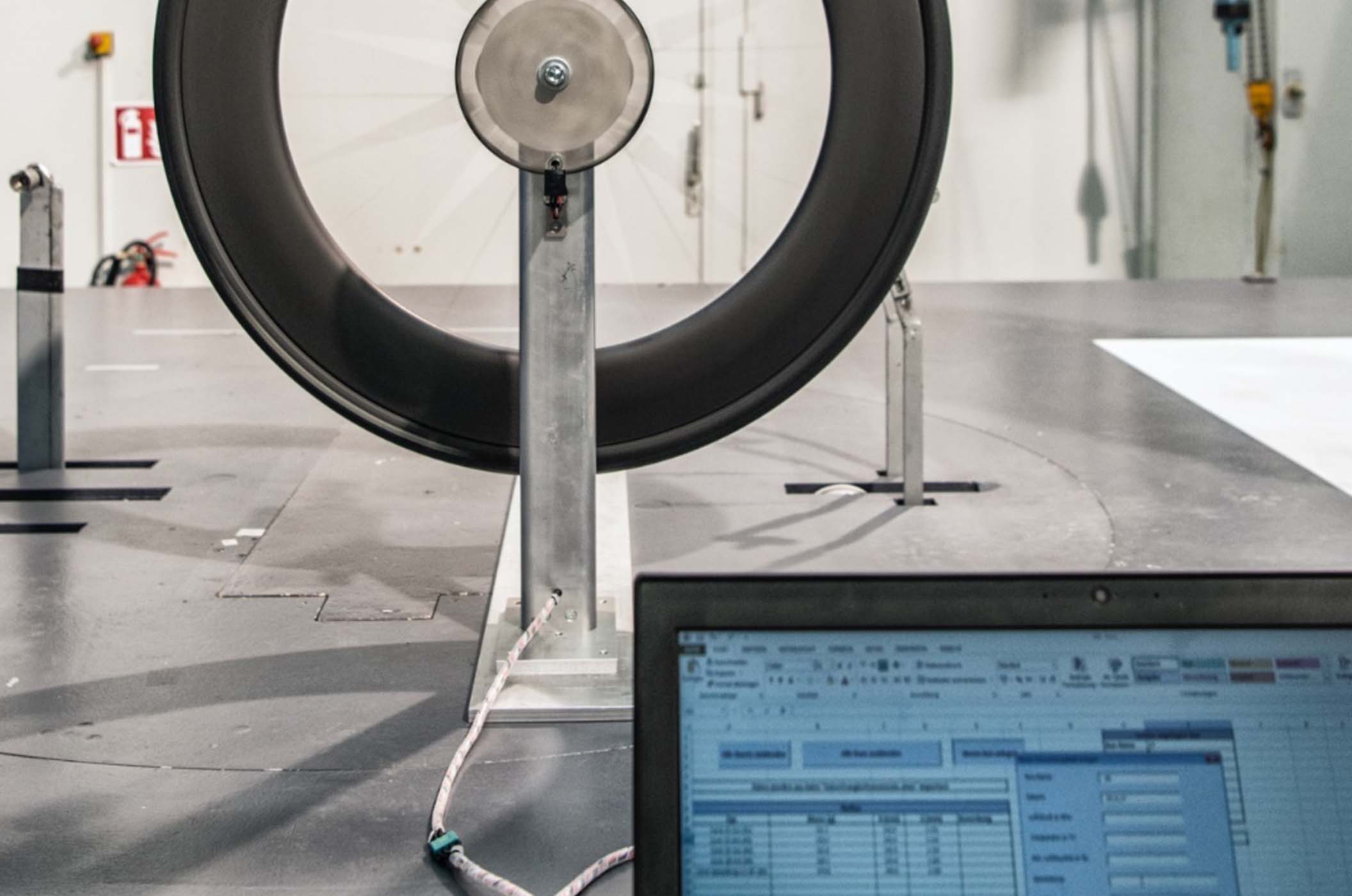 100% DT Swiss Wheels – With Spokes Laced by Hand and Fully Compatible Components
DT Swiss has more than 20 years of experience in wheel construction, more than almost any other manufacturer. Their product portfolio is particularly comprehensive and includes DT Swiss wheelsets made from carbon and aluminium for MTBs, gravel bikes, road bikes and e-bikes, and any other field of usage imaginable.
When it comes to high-performance cycling on tarmac, the Aero DICUT hoops are the most advanced DT Swiss road wheels featuring up to 80mm high carbon rims and the Ratchet EXP system. They deliver first-class aerodynamics, are easy to handle and when bought in the DB (Disc Brake) version, provide an uncompromising braking performance. Needless to say, the aero-optimised DICUT hubs rely on the unparalleled DT Swiss star ratchet freehub system.
Your fun begins where the paved roads end? Then the Swiss engineering specialists are at your side, too. You can choose from a bunch of DT Swiss gravel wheels, that will get you save to you destination even if it gets a little rougher. 
But price-conscious road and everyday cyclists will also find what they're looking for at DT Swiss with the P 1800 Spline. This rigid wheelset is a combination of optimised aluminium rims and DT 370 hubs, with a tried-and-tested 3-pawl freehub system.
Basically, you can choose between DT Swiss carbon wheels and more affordable hoops with high quality aluminium rims on field of application that are covered by DT Swiss
In addition to their impressive performance, DT Swiss wheels also stand out from the crowd thanks to all the extras they come with, being delivered to the customer tubeless ready, including tubeless rim tape and valves, among other things. 
All you have to do is fit your chosen tubeless-ready tire, add sealant, inflate and there you have it, with DT Swiss you can enjoy the smooth rolling properties of a tubeless setup.
And this is yet another reason why DT Swiss is considered the top original equipment manufacturer for wheelsets, but custom wheel manufacturers can also rely on the wide variety DT Swiss has on offer in terms of components. 
180, 240 & 350 – DT Swiss Hubs for Road Bikes, MTBs & E-Bikes
When developing wheel components, DT Swiss considers it particularly important to keeping improving existing concepts and focusing on the basics.
The legendary DT Swiss Hugi hubs acted as the inspiration for first-class DT Swiss hubs.
Model names such as DT Swiss 240 indicate the maximum weight of the rear hub. There are differences with regard to the weight optimisation of the hub bodies, the bearing technology used, e.g. ceramic bearings on hubs in the 180 series, and the design of the ratchet freehub. In general, you have a large selection in terms of axle standard, brake system (rim or disc brakes) and flange type – classic flange or straight pull. In terms of being reliable and running smoothly, all variants are top class.
A particular highlight of the 240 and 180 hubs from DT Swiss is the now rather more puristic and thus lighter and more reliable Ratchet EXP freehub. This freehub system employs a loose star ratchet which is pressed onto a fixed star ratchet with a spring. This ensures a fast snap-in whilst keeping pedal-free rolling easy. The DT Swiss freehub and hub end caps can be replaced without tools in just a few seconds, for maximum compatibility.
What's more, an easy-to-use DT Swiss thru axle makes for an optimal addition to your new DT hub.
And last but not least, it's time to answer what is probably the most burning question about the DT Swiss ratchet freehub:
How much noise does a hub with a DT Swiss Ratchet freewheel produce?
DT Swiss rear hubs produce a light, pleasant whirring noise, which, in terms of background noise, is more of an undertone.
Compared to other ratchet hubs, DT Swiss rear hubs are therefore rather quiet and inconspicuous.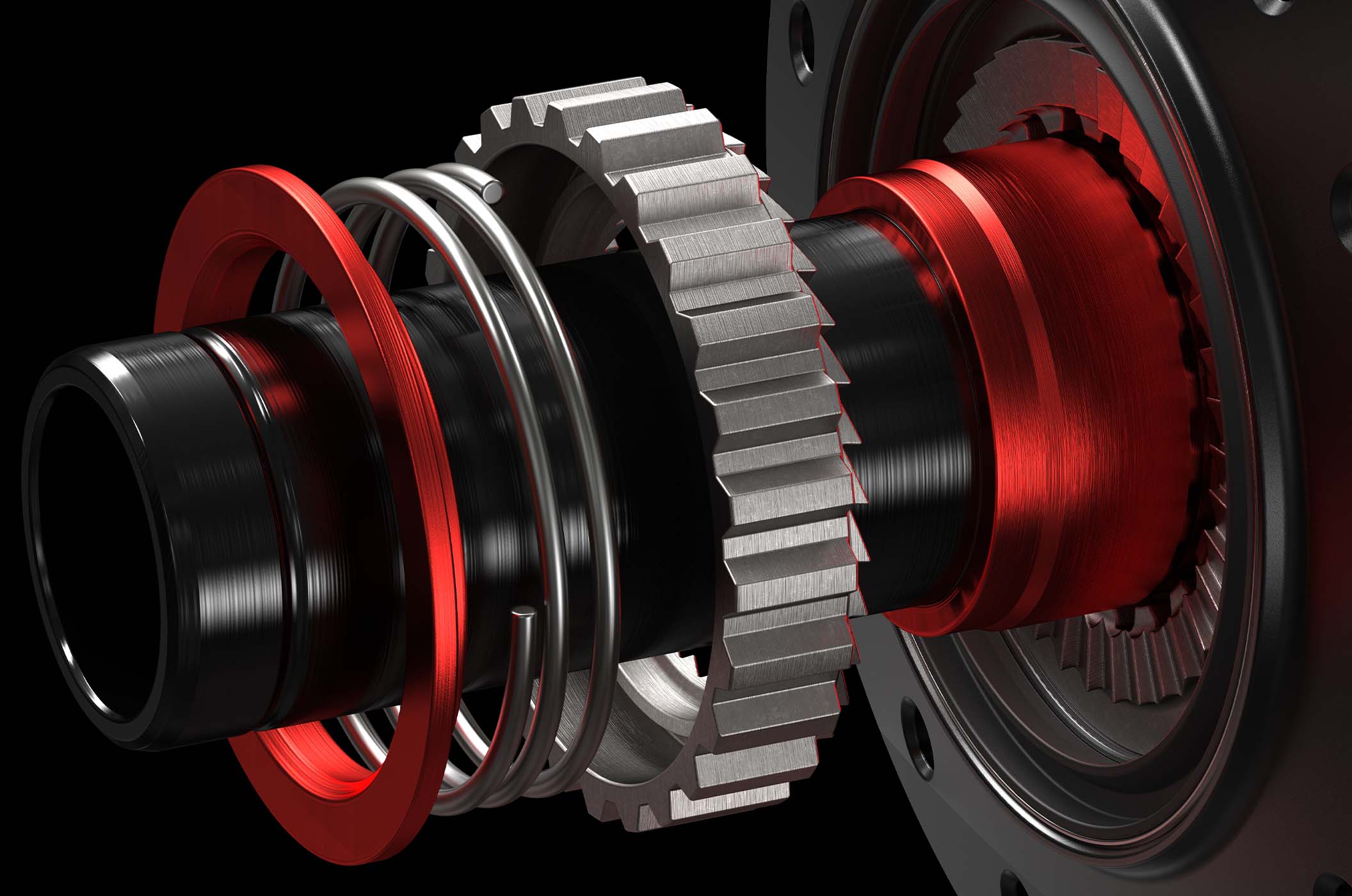 DT Swiss Rims for Road Bikes, Mountain Bikes, Gravel Bikes & E-Bikes
DT Swiss rims that are tailored to the specific biking discipline are just as important as the hub and DT Swiss spokes in creating a wheelset with optimal functionality.
DT Swiss is right on the mark here too, with their extremely impressive range of aluminium rims.
From stable yet lightweight DT Swiss MTB rims, such as the EX 511, to ultra-light RR 411 DT Swiss road bike rims and through to GR 531 DT Swiss gravel rims: through meticulous development processes, particularly high-end raw materials, the highest quality standards and one-of-a-kind processing technology, DT Swiss has the right product for every discipline. Needless to say, all DT Swiss rims are compatible with tubeless-ready tires, so this brand really does tick all the boxes.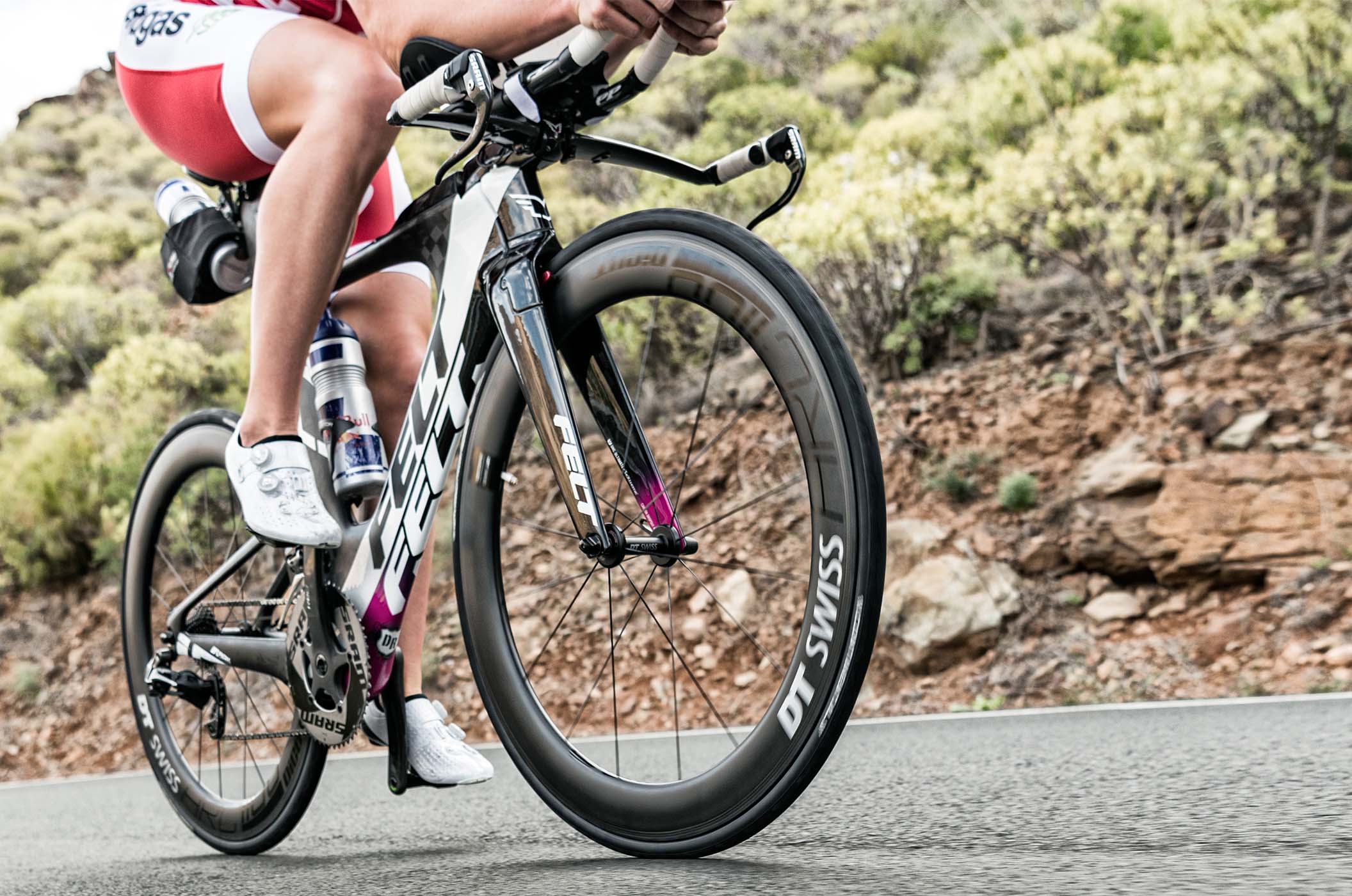 What Else Do You Need for a Great Performing Wheel?
Load-optimised DT-Swiss spokes and reliable spoke nipples. 
Thanks to their history of spoke development, DT Swiss also have an extensive spoke selection, including sturdy steel spokes for all areas of usage – from "thick" Alpine rounded spokes for heavy-duty wheels to ultra-light DT AEROLITE bladed spokes for lightweight road bikes.
It is also important to have the right nipples. DT Swiss offers brass or lighter aluminium nipples, which you can choose to have equipped with an innovative tool interface and additional Pro Lock safety technology.
You have decided to insert spokes onto your new wheels yourself? Good decision! Now all you have to do is calculate the optimal spoke lengths. The DT Swiss spoke calculator is the right tool for the job (you do not have to be a registered user to use the spoke calculator). In addition to the drop-down selection listing hubs, rims, spokes and nipples, you also have the option of manually entering the dimensions of your components.
232 ONE & 535 ONE – Fine-Tuned DT Swiss Suspension Forks, Shocks & Dropper Seatposts
Ambitious mountain bikers and professional athletes strive for the ultimate riding performance and seek suspension components that best transfer this performance to the ground.
The lightweight suspension forks, shocks and dropper seatposts on the DT Swiss 232 ONE and 535 ONE platform meet this exact requirement thanks to innovative technology and a holistic fine-tuning concept.
The 535 ONE Platform
The rigid F 535 ONE suspension fork and accompanying lightweight R 535 ONE shock are aimed at trail-loving all-mountain bikers who also like spending several days in a row in the saddle. The DT Swiss fork and shock produce impressive results with their efficient energy transfer, sensitivity at the beginning of travel, stability in the mid-range and a pleasant final progression.  For the suspension fork, this is achieved with travel-dependent damping and combining steel with the Lineair spring, among other things. This innovative system is known as Coilair.
The 232 ONE Platform
If we were to say cross-country trail, what would come to mind?
You'd probably think of circuits with brisk up and downhills across forests, fields, meadows and roads.
But the cross-country discipline has evolved and the trails have become harder and more technically demanding, which is why many riders now use a super-light down-country full sus instead of a hardtail as they did before.
And so DT Swiss have developed the 232 ONE platform, so you can give it your all on these kinds of trails with an appealing overall MTB weight. 
The lightweight yet forgiving F 232 ONE suspension fork forms a unit together with the R 232 ONE shock and D232 ONE telescopic seatpost.