Mavic - Premium Wheels, Rims & Cycling Apparel since 1889
With over 130 years of history, Mavic is one of the most traditional manufacturers of wheels, rims, clothing and equipment. True to the principles of innovation, competition and brotherhood, the French develop wheels and rims for road cyclists, mountain bikers and gravel road explorers. Legendary are the CXP rims, the Crossride and Crossmax MTB and the Cosmic and Ksyrium road bike wheels.
Read more
Mavic - Le Sang Jaune - The Yellow Blood.
The Mavic brand has a long history of manufacturing bicycle components. Founded in Lyon in 1889, the company began selling spare parts for bicycles and over the decades has developed into one of the leading manufacturers of bicycle components. Nevertheless, Mavic is considered a pioneer in cycling, with passion and ambition. Whether you're a professional or a amateur cyclist, Mavic is a reliable partner who uses innovative components to create unforgettable moments on your bike.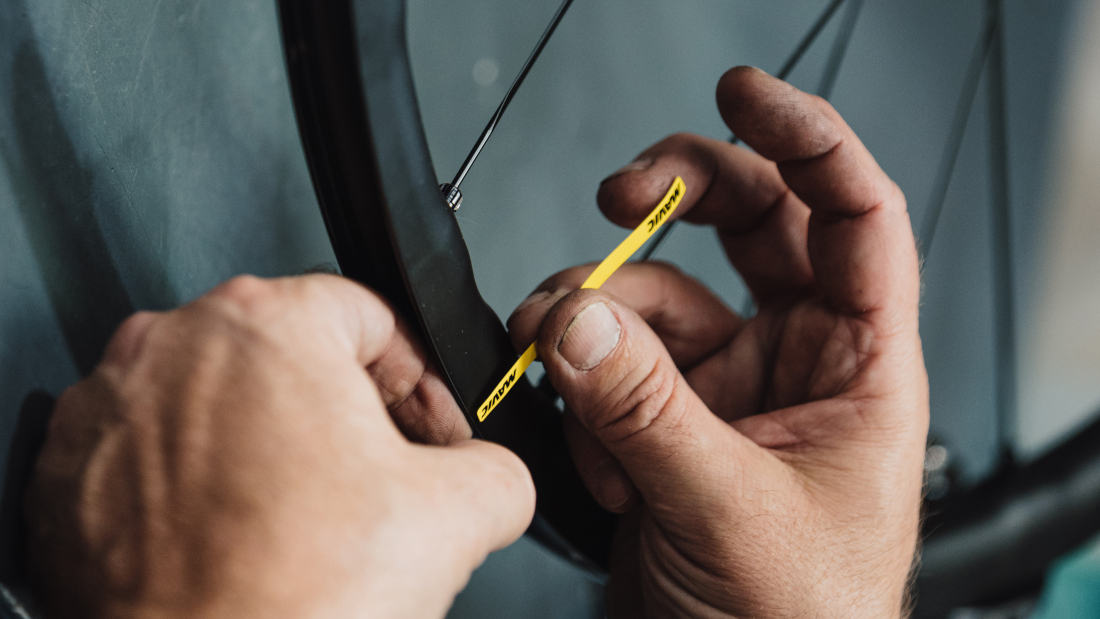 Mavic Rims and Wheels for every purpose
Mavic impresses with its almost enormous selection of wheel sets and rims for a wide variety of applications. Whether aluminium or carbon, whether beginner, amateur or professional - at Mavic everyone will find the wheel exactly tailored to their needs. Mavic wheels are equipped with a particularly fast reacting Instant Drive 360 ratchet freehub and smooth QRM bearings. The best known road bikes wheels from the Mavic range are the Aksium, Ksyrium and Cosmic models. The durable Aksium with an unbeatable price-performance ratio and top features is the perfect entry-level wheel and particularly suitable for daily use. The legendary Ksyrium aluminium wheelsets are lightweight and outstandingly suitable for long distances. The top class claims the Tour de France proven model Cosmic for itself, versatile, fast and above all ultra-light wheels with carbon rims in different profile heights, which have a closed rim bed without spoke holes. The versatile and reliable Mavic Allroad/Gravel wheels are designed for occasional off-road use.
For those who seek their fortune off the road can also rely on Mavic. Mavic is a manufacturer of MTB wheels since 1983. The Crossmax is one of the most popular and versatile wheelsets in this segment. The XC wheels are available in carbon or aluminum and the Crossmax XL version is a light yet strong wheel option for all-mountain and trail riders. For AM, enduro and downhill riding, Mavic has the Deemax range available. Like the Crossmax, this wheelset is also suitable for E-MTB use. The Crossride offers strong performance at an entry price in combination with a robust aluminum rim.
Mavic Wheels 2021 - Faster, Lighter and Stronger Than Ever Before
Mavic has completely redesigned its 2021 wheelset models for more durability, more performance and easier handling. The innovative FORE technology is now used in both the aluminum wheelsets and the Mavic carbon wheels: for this purpose, the spoke heads are screwed directly into the spoke holes. This allows for a closed rim bed. The outcome: more stability and less weight due to the lack of tubeless rim tape. But not enough, also the rim bed have been completely redesigned to allow easier mounting and removal of tubeless tires. Last but not least, the french manufacturers bring for the first time the Infinity hubs with spur tooth freewheel (Ratchet) on the bike, which set new standards in terms of durability and performance. The highlight of the road wheels is the new Mavic Cosmic SLR 45 Disc carbon wheelset. In the MTB range, the chic new Mavic Crossmax wheels make every uphill and downhill a great experience.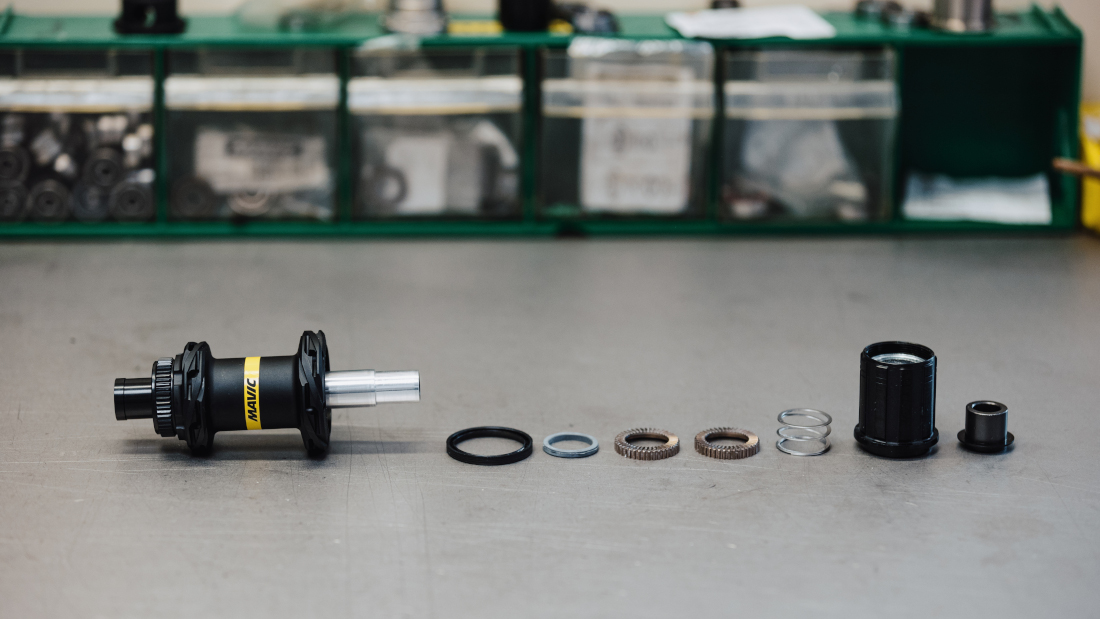 Mavic Rider's Equipment: innovative Bike Clothing, Shoes & Helmets
In 2008, Mavic presented a complete cycling collection for the first time, setting another milestone in the company's history. The range consists of innovative MTB and road bike shoes, helmets, bikewear and accessories with optimised, bike-specific design and high-quality materials. Cosmic, Ksyrium, Aksium or Crossmax, Crossride, Deemax - Mavic's jerseys, bib shorts, jackets, helmets and shoes are all based on the wheel series and fit perfectly into the existing range both qualitatively and thematically.