Muc-Off Bike Cleaner & Care Products - Bicycle Care Made Easy
At Muc-Off, everything is about life on two wheels and the optimal products for cleaning, care and maintenance of your bike. Since 1994, the British company has been producing high-quality products, from bike cleaner to Muc-Off tubeless kits, which are good for your bike and the environment.
Read more
Muc-Off - Bike Care since 1994
Whether it's the road, trail or skatepark, Muc-Off helps you just be out there. The British manufacturer is obsessed with developing the most innovative care products such as cleaners, lubes and protective sprays so that you and your bicycle can keep moving. In 1994, Rex and Marilyn Trimnell's company started with the globally popular pink Muc-Off Bike Cleaner - and today it's the choice of top riders and teams like the EF Education-Nippo Pro Cycling Team, Commencal / Muc-Off and Tomas Lemoine.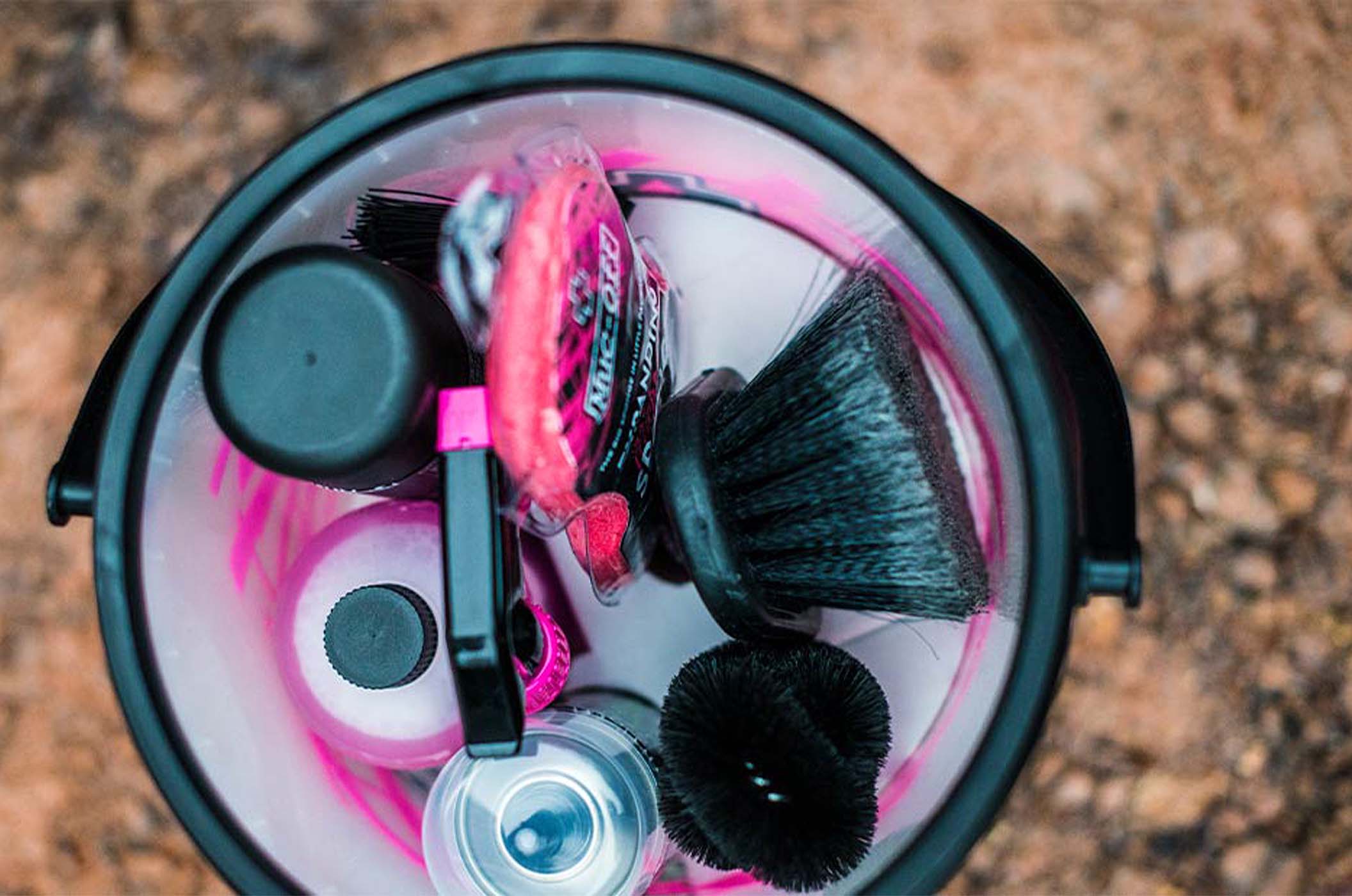 Muc-Off Bike Care in Three Steps: Clean, Protect, Lube
Meanwhile, the Muc-Off product range has grown far beyond the the Muc-Off Bike Cleaner. By categorizing the products into "Clean", "Protect" and "Lube", Muc-Off provides you with the perfect guide for bike care. In addition to the classic care products for the maintenance of your bike, there are various Muc-Off brushes for cleaning, Muc-Off chain cleaner, the complete equipment for the simple tubeless conversion and also Rider Care products like the Muc-Off Chamois cream and the Recovery Balm cream. 
Muc-Off Bike Cleaner & Care Products - "Project Green" for More Sustainability
In 2021, Muc-Off received 2nd place in the "Sustainability" category of the MTB News User Awards. Muc-Off's mission has always been to continuously improve its own products while protecting our planet. In 2020, the British brand therefore launched "Project Green", committing to eliminating more than 30 tons of plastic before 2023 by improving its products, services and partnerships. For example, the popular Nano Tech Cleaner is available as a concentrate, many products are biodegradable, and refill stations are being set up in stores.