Sidi Cycling Shoes – High-Quality MTB & Road Shoes from Italy
Quality, tradition, innovation, style and comfort. Sidi cycling shoes, whether for mountain biking or road cycling, tick all the boxes. The Italian manufacturer's 60 years of experience is reflected in their top-class products. The best cyclists in the world rely on the Italian brand and Sidi shoes regularly appear on the top step of the podium on the international stage. In addition to their unique fit and quality craftsmanship, Sidi road shoes stand for one thing above all others: innovative technology at every price point.
Read more
Sidi Cycling Shoes – The Ultimate in Performance, Comfort & Style
With a name derived from the first two syllables of the founder's first and last name, Dino Signori, this traditional brand epitomises first-class cycling shoes. What primarily makes Sidi so special is the brand's outstanding quality, the balance they've achieved between tradition and innovation, style and comfort, and, needless to say, their unconditional passion for cycling. In addition to their unique fit and quality craftsmanship, Sidi cycling shoes are the true embodiment of innovative technology at every price point. Any parts which may experience wear and tear can be easily replaced at a price which doesn't break the bank, a real advantage which helps all Sidi bike shoes hold their value, both in the road and mountain bike sectors. And what's more, all their production takes place in Europe!
Another key to the brand's success: in addition to their standard models, Sidi also offers special models for women ("WOMEN") and wide feet ("MEGA"). "Last" refers to the tool, a last, i.e. the form shaped like a foot around which a shoe is made. The MEGA LAST is perfect for wide feet thanks to the wider cut of the upper shoe, whilst the WOMEN LAST has been specially designed for narrower feet.
And so, whether you're watching the Tour de France, Giro d'Italia, XC mountain bike world championship, your local amateur race or your friends go for a ride at the weekend, you'll see Sidi shoes for men and women everywhere, providing a reliable connection between athlete and bike at all times and under all conditions, without compromise.
Sidi Road Shoes – Top Performance & Italian Design for the Road
Sidi road shoes are synonymous with the highest quality and reliability for professionals, recreational athletes and everyday cyclists alike. Whether Sixty, Genius 10 or Shot 2, for women or for men, Sidi road bike shoes are made to capture cyclists' attention in an array of fresh colours and exciting designs. The Sidi Sixty sets new standards in terms of lightness and technology and is the first choice for performance-oriented riders: at only 500 grams per pair, they are the lightest shoes in the Italian brand's range to date. The innovative Tecno-4 closure system detaches from the shoe tongue completely and enables completely even and individual adjustment and pressure distribution.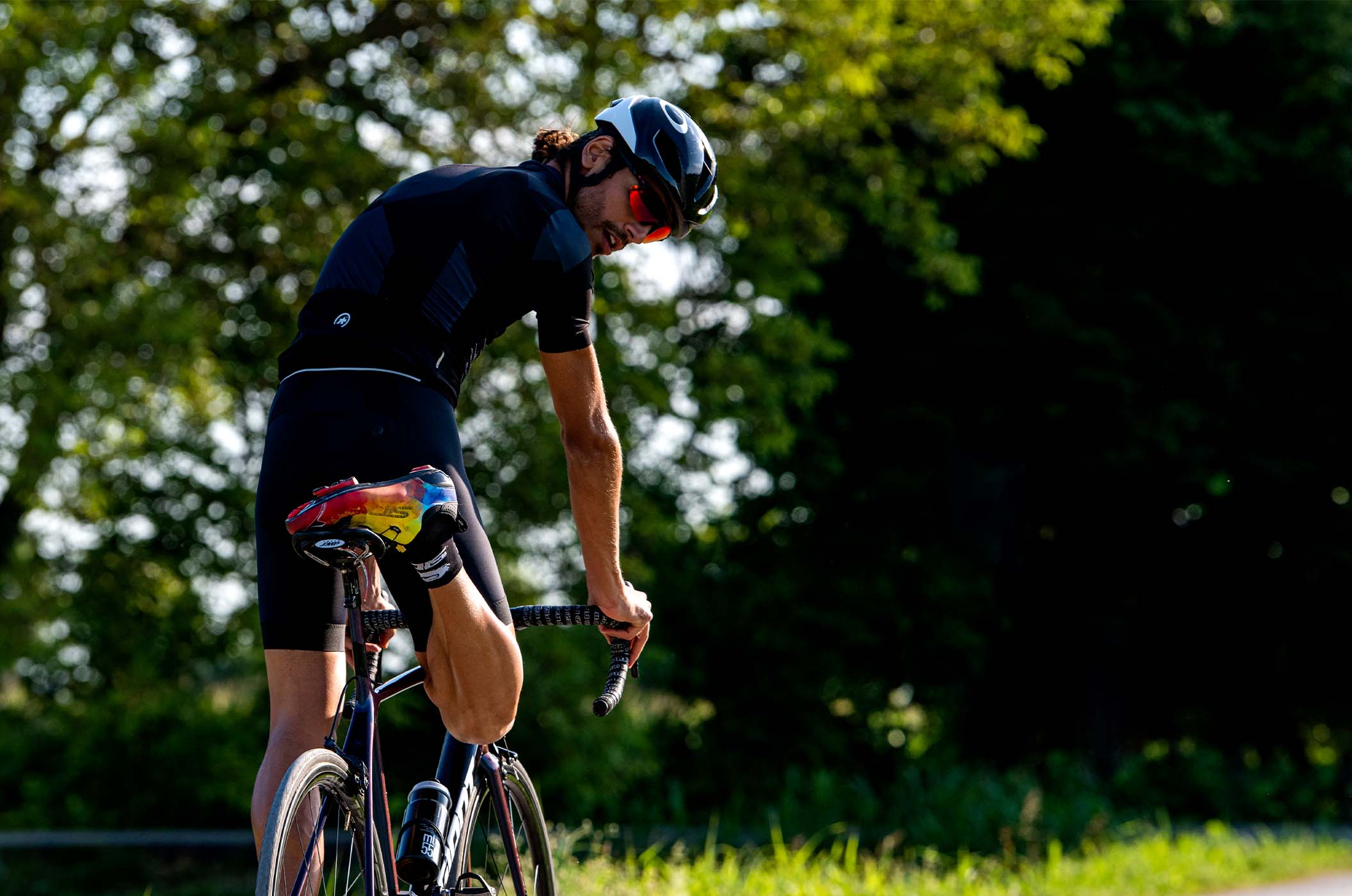 Sidi MTB Shoes – Reliability and Durability on the Trails
Sidi is an expert in all mountain bike disciplines. Whether it's the classic all-rounder Eagle 10 or the ultimate enduro shoe Defender, Sidi MTB shoes really make an impression with their outstanding performance, clever details, extraordinary durability and options for individual adjustment. In addition to this outstanding performance, Sidi mountain bike shoes also boast elegant Italian design in a host of cool colours, so you'll find the right footwear for you, guaranteed.
Sidi has ventured into the gravity world with the Dimaro shoe, ticking all the boxes with an abundance of sophisticated features. The microfibre surface and central, oversized Velcro straps keep dirt out and feet dry, but the neoprene protection over the heel, which reliably keeps dirt out of the inside of the shoe, and the protective toe box integrated at the front of the foot are the key features for DH and enduro riders. The Vibram sole is extremely sturdy and provides excellent grip on platform pedals and what's more, the removable cap means the shoes can even accommodate 2-hole cleats.
Gravel enthusiasts can also find optimal footwear at Sidi: the Sidi Gravel shoe has the shape and comfort of the popular road bike shoes, but the carbon-reinforced nylon sole makes it the perfect all-rounder for both on- and off-road.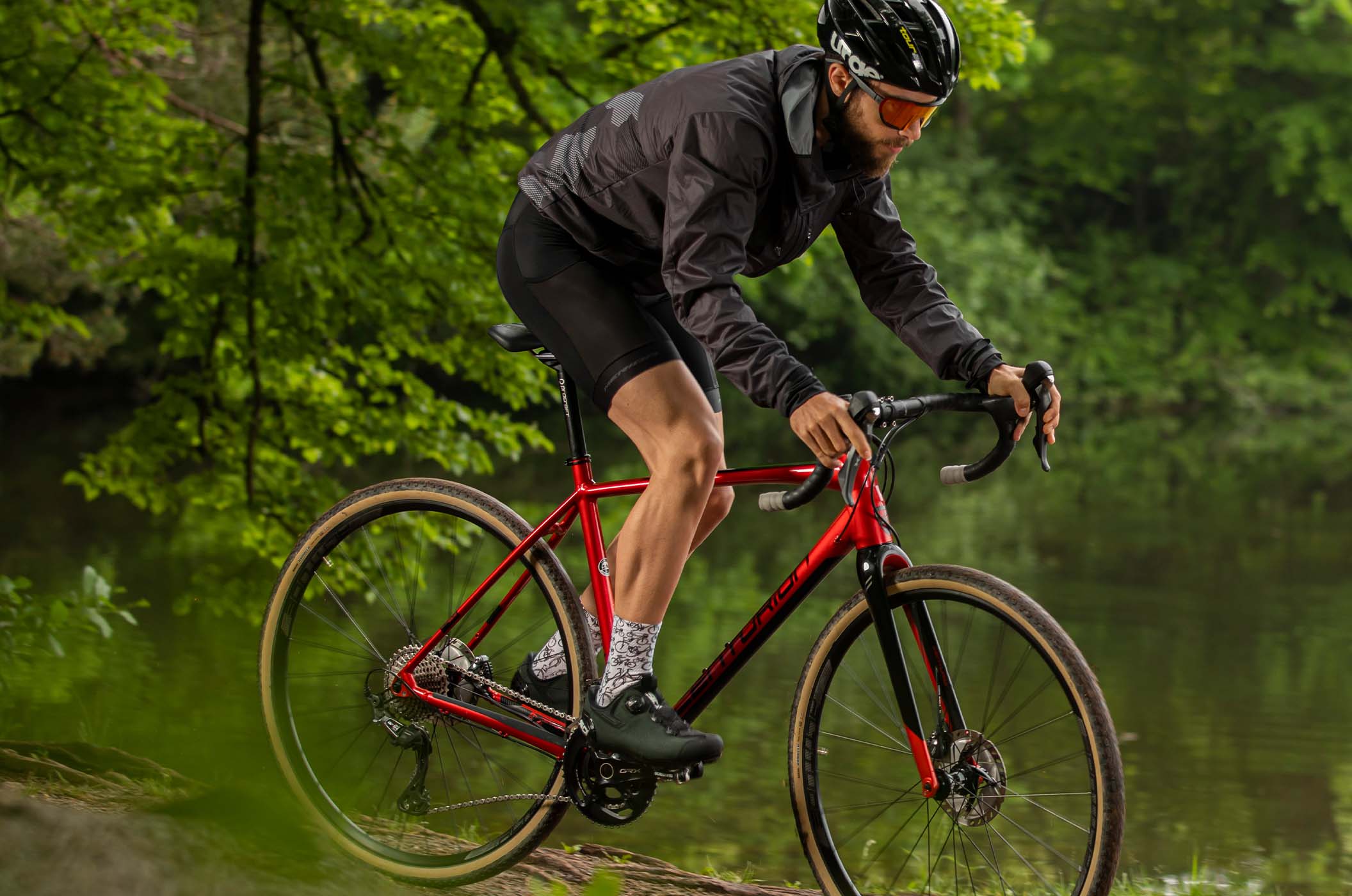 Sidi Triathlon Shoes – New PBs & Even Faster Transitions
Sophisticated twist locks are common on high-quality road bike shoes, but these are more of an obstacle when it comes to triathlon and may put a quick and safe transition from water to bike in jeopardy. This is why Sidi triathlon shoes feature a special closure system with wide Velcro straps. A breathable upper and large perforated area provide ventilation and help drain water, which often makes its way into shoes with your feet during the transition. If every second counts and you need both efficiency and ergonomics in one shoe, then make sure Sidi is waiting for you in the first transition area.
A Perfect Addition to Sidi Cycling Shoes: Socks & Overshoes
Sidi socks and overshoes provide the perfect fit in feel-good quality "Made in Italy". The socks: classic, colourful and available in a variety of lengths. The overshoes: the perfect complement to cycling shoes from Italy in the fight against wind and adverse weather conditions. A passionate cyclist can be recognised by the little details.
Extend the Life of Your Sidi Shoes with Smart Spare Parts
Sidi offers a large number of spare parts for their entire range of shoes. If part of your shoe has become worn out after years of intensive use, you can either replace it yourself or get a specialist dealer to do the job. From the closure system to the heel, we stock almost every Sidi spare part. Sidi has been setting examples when it comes to the increasingly important topic of sustainability for years now, as there's no need to throw their shoes away as soon as they show signs of wear. Spare parts are even available for at least 5 years after production of a model has ended.