High-Performance Continental Bike Tires & Tubes
For over 100 years, Continental has been setting standards in the development and production of high-performance bike tires and inner tubes. Examples include innovative technology such as the unbeatable BlackChili compound, PROtection Apex for MTB tires and the Vectran breaker, the ultimate road cycling tire. Whether Continental Grand Prix 5000, Trail King or CONTACT Plus, Continental bike tires and extremely robust Continental inner tubes ensure safety, unparalleled grip and smooth running in every discipline.
Read more
Continental Tires – Cycling Expertise from Korbach Since 1871
Continental bike tires contain knowledge and experience accumulated from 150 years spent manufacturing tires: the company from Hanover began with solid tires for carriages and bicycles back in 1871. As the first German manufacturer of pneumatic bicycle tires and developer of the first grooved tire, "Conti" established their reputation as an innovative quality tire manufacturer. Then the first tubeless tire and first driverless vehicle followed, among other things. And with the first serial bicycle tire made from dandelion rubber, the Taraxagum, Continental received the German Sustainability Award. Nowadays, Continental - as the only German bicycle tire manufacturer - still produces their high-end products in Germany. All Continental bike tires made from the BlackChili compound are developed, produced and tested exclusively in Korbach under the strictest test criteria.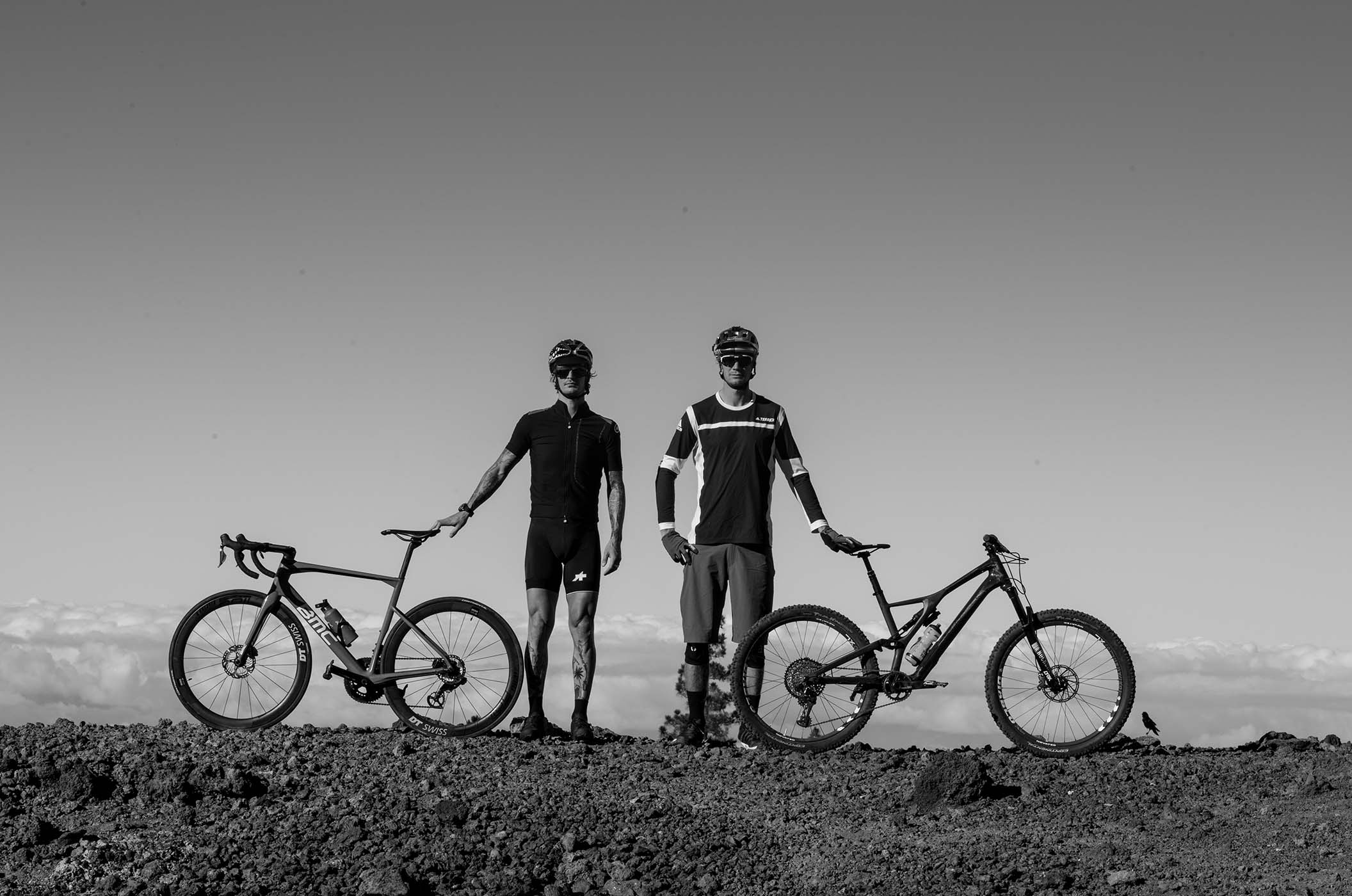 The Continental BlackChili Compound – Maximum Grip & Minimum Rolling Resistance in One Bicycle Tire
Identifying new bike tire requirements and channelling these into creating suitable products is an important part of Conti's DNA. In addition to experienced engineers, Continental also relies on their extensive interactions with the "Conti Family", made up of the Atherton race team, as well as professionals like Danny MacAskill, Patrick Seabase and Jan Frodeno. The development process then results in revolutionary tire compounds and extremely resistant Continental inner tubes that cover every cycling discipline and wheel size. Examples include the legendary BlackChili compound, ProTection Apex technology for Continental MTB tires and Vectran breaker puncture protection for Continental road bike tires, among others.
The BlackChili compound is produced exclusively in Germany and possesses unique properties, revolutionising the approach to the fundamental conflict between grip and rolling resistance. Special synthetic rubbers are mixed with natural rubber and soot particles optimised down to nanolevel. This mixture is then processed to form a high-performance tread rubber compound. The compound formula is adapted to the requirements of the relevant cycling discipline. As a result, Continental tires are able to provide maximum grip and high mileage with minimal rolling resistance.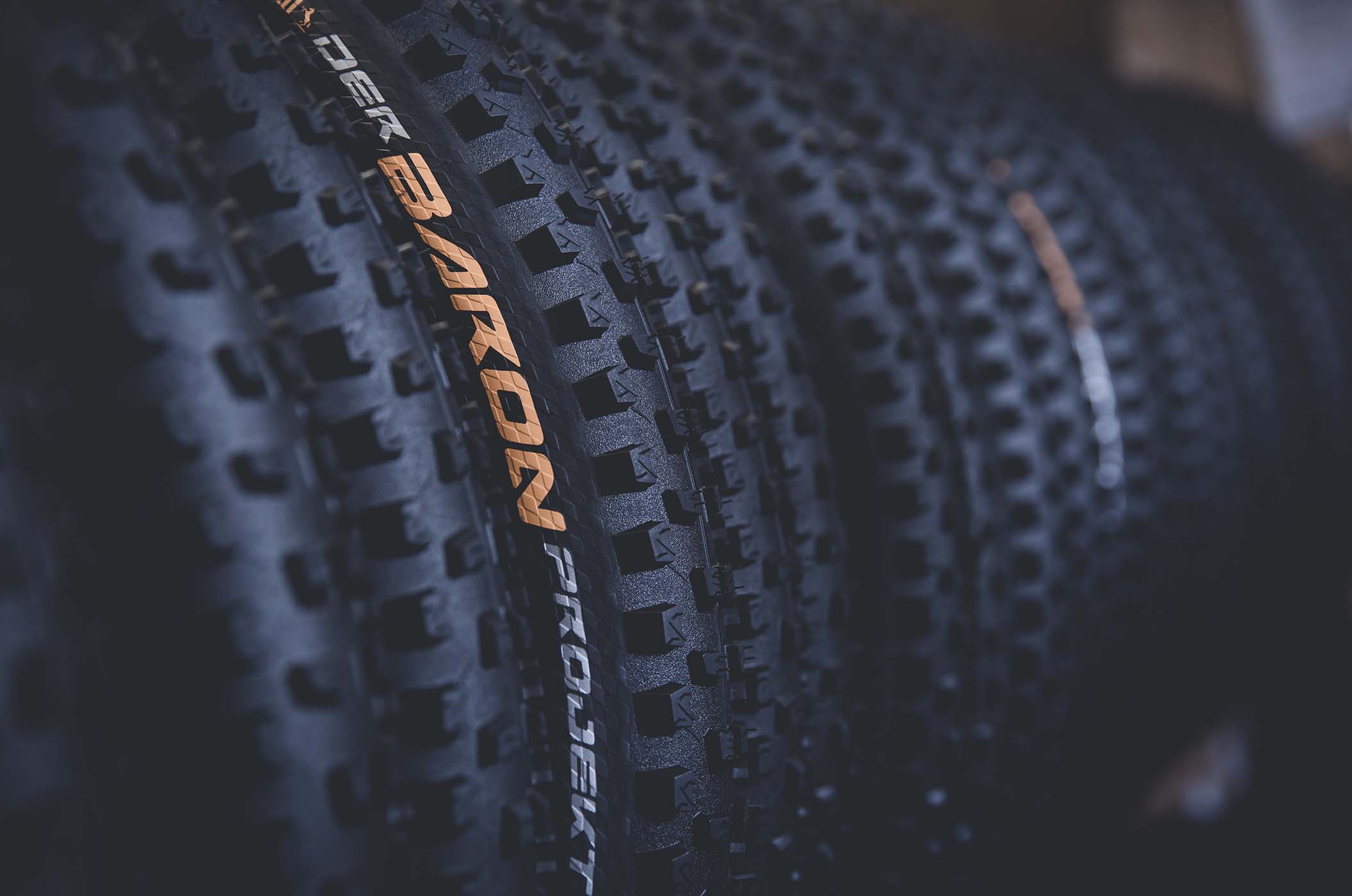 Continental MTB Tires: Supreme Bicycle Tires for Every Riding Style
The tires in the Continental MTB range come in 26", 27.5" and 29" and set themselves apart with their low resistance, huge amounts of grip and traction and outstandingly consistent running performance.
Whether all-mountain or demanding trail and enduro riding, the Continental Trail King sets the benchmark when it comes to grip, traction and braking performance. Thanks to the PROtection layer with additional Apex sidewall stabilisation, the carcass remains well protected, whilst the grippy BlackChili compound ensures low resistance. For AM and touring cyclists, the Continental Mountain King is the even faster alternative to the Trail King, whilst the Cross King ticks all the boxes with its all-rounder skills. The first-class touring tire expertly combines stable cornering with smooth rolling properties. The Continental Race King is Conti's undisputed classic for competitions: full traction, low rolling resistance and excellent puncture protection make this uncompromisingly fast lightweight tire ideal for XC and marathon trails around the world.
The Continental Baron is super robust and has outstanding grip: whether wet, dry, earthy or rocky, the enduro tire is technically versatile, making it the right choice if you're looking for a safe and reliable bike tire for shredding trails and occasionally heading out on bike park adventures. The undisputed ruler of the toughest World Cup courses is the Continental Kaiser: its extra-wide side lugs and angled central lugs are the insignia of this true downhill tire, ensuring an efficient drive forwards, phenomenal braking power and precise cornering.
All Continental MTB tires with ProTection, ProTection Apex and Shieldwall technology are tubeless ready and can be ridden both with and without Continental tubes. To keep your carcasses well protected, Conti stocks highly-effective bicycle accessories, such as Continental RevoSealant and reliable tubeless valves.
Looking for a versatile but inexpensive Continental tire? Then the MTB Classics are just the thing for you! Whether Double Fighter III, Explorer, Traffic II or Town & Country tires, each of these all-rounders features reliable puncture protection, high mileage and low rolling resistance, in typical Continental style.
Continental Road Bike Tires: Innovative Technology for the Road Grand Prix
Continental set themselves apart through the innovative technology they use and their continuous pursuit to make every road bike tire even faster, more stable and more comfortable. Whether for long tours, sprints, training or competitions, every Conti road bike tire will give you what you need in terms of quality.
The premium tires in the Grand Prix series are the absolute benchmark in cycling: the undisputed top all-rounder for your road bike is the Continental Grand Prix 5000. The successor to the already legendary Grand Prix 4000 S II has been rated number 1 on numerous occasions and is also the winner of the Design & Innovation Award. It owes its outstanding performance to the revolutionary latest generation of the Black Chili rubber compound, the lasered micro-profile structure on the shoulders for increased grip around corners as well as the optimised Vectran Breaker insert for better puncture protection. The Continental GP 5000 is available as a folding tire with an inner tube or as a Continental Grand Prix 5000 TL tubeless version. The hardcore racers Grand Prix Attack & Force III, Grand Prix TT and Grand Prix Supersonic are Conti's out-and-out competition tires, whilst the Grand Prix GT is a reliable training partner for long tours and multi-day races and the Continental Grand Prix 4-Season is a reliable, durable road bike tire, there for you whatever the conditions. Conti's classic par excellence is the Continental Grand Prix, the little brother of the Continental Grand Prix 5000 and a convenient all-rounder that ticks the boxes with particularly high mileage. Grand Prix Urban and Continental Gatorskin are the right choice for fixies, single-speed bikes and urban bikes too.
The Continental Ultra Sport III is made for endless training kilometres. The upgraded road bike tire ticks the boxes with an excellent price/performance ratio and is available in an array of sizes, profile widths and colours.
If you're looking for a Continental tubular tire, the Competition is a Continental road bike tire that's always in the lead on the world stage. The Continental Podium TT with its mini diamond tread pattern is your go-to competition tire when you're up against the clock, and when it comes to criteria and triathlon, the ultra-fast Continental Sprinter comes out on top.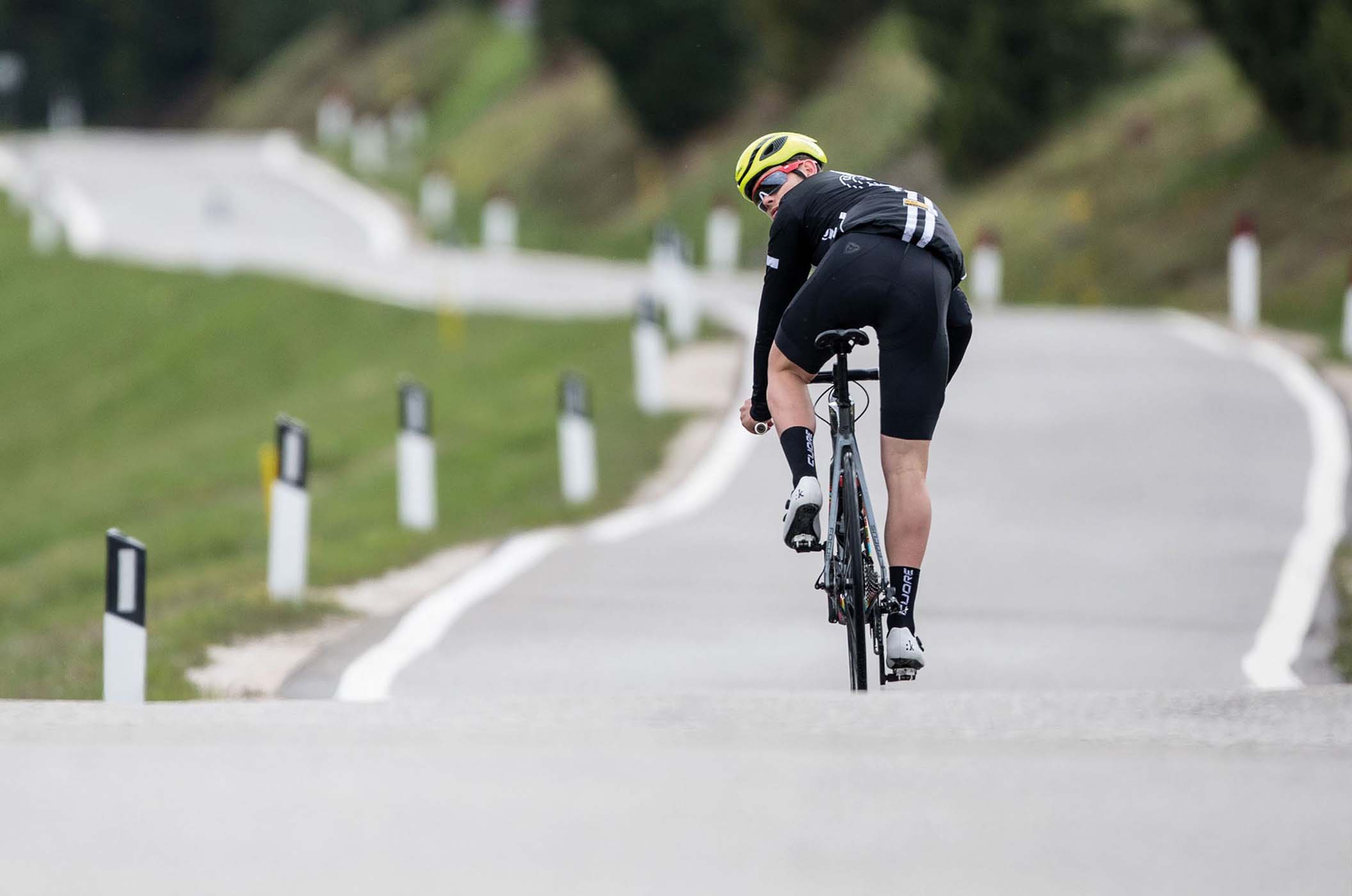 Continental Gravel Tires: Ready for the Next Adventure
To go fast but stay safe on roads, gravel and dirt tracks, you need extremely versatile gravel tires. Whether it's a brief cross-country excursion, a shortcut on the way home or a long multi-day tour — the Continental Terra Trail is the perfect gravel tire for your next adventure. The high-performance all-rounder offers low rolling resistance and reliable puncture protection and isn't stingy when it comes to grip and damping comfort. The light, smooth-rolling Continental Terra Speed, on the other hand, is highly recommended getting an extra turboboost on the trails.
For the cross sector, the tire specialists from Korbach have everything you need from a fast, reliable CX tire covered: the Continental Cross King CX is the all-rounder for touring and competitions thanks to the uniform arrangement of its central lugs and elevation of its outer ones. The Race King CX ensures a proper flow on solid ground, such as forest and dirt tracks, whilst the Continental Speed King CX is a race-ready CX tire with a high-speed central tread at your disposal and the Conti Mountain King CX will keep you on the ground, even when it gets muddy.
City, Trekking & e-Bike Tires: Continental CONTACT – A Name to Cover All Requirements & Situations
Conti's product portfolio for city and touring is as diverse as the bicycle itself and the wide array of cycling disciplines. The bike tires in the Continental CONTACT family are testimony to this fact, and they meet all kinds of requirements with their different profiles, widths and types of technology. The most popular member is the Continental CONTACT Plus, with the extremely cut and puncture resistant SafetyPlus puncture protection technology - an all-rounder for roads, gravel and forest tracks that makes flat tres a thing of the past. Whether premium all-rounder (Top CONTACT II with Vectran Breaker), urban e-bike tire (CONTACT Urban), chic cruiser (CONTACT Cruiser) or durable globetrotter (CONTACT Travel), every Continental bike tire provides an optimal balance between comfort, puncture protection and excellent rolling properties.
If you're simply looking for a solid tire with robust puncture protection and high mileage, the Continental RIDE series is your go-to.
Continental e-bike tires with the "E25" and "E50" logo feature a design that's optimally tailored to the weight and additional driving force of the electric motor. Here your e-bike will benefit from Conti's experience in moped and motorcycle tires.