QUARQ – Powerful Power Meters, Tire Pressure Devices & Suspension Sensors
Measure it. Improve it. For QUARQ, this is the path to improved performance, from the top of a mountain to the depths of your basement. Your objective is clear and your gains - big or small - are real. QUARQ builds the world's best-selling power meter , innovative sensors like TyreWiz tire pressure device and the award-winning ShockWiz suspension sensor to help you getting better during your rides.
Read more
Performance Through Innovation
Jim and Mieke Meyer, who founded Quarq in 2007, know that you want to be a confident, capable, and inspired rider. To do that you need a trustworthy partner to improve. Getting better is hard and can be complicated, leaving you feeling overwhelmed and unprepared for the challenge. QUARQ believes that the right technology can simplify the process so every rider can reach his or her full potential.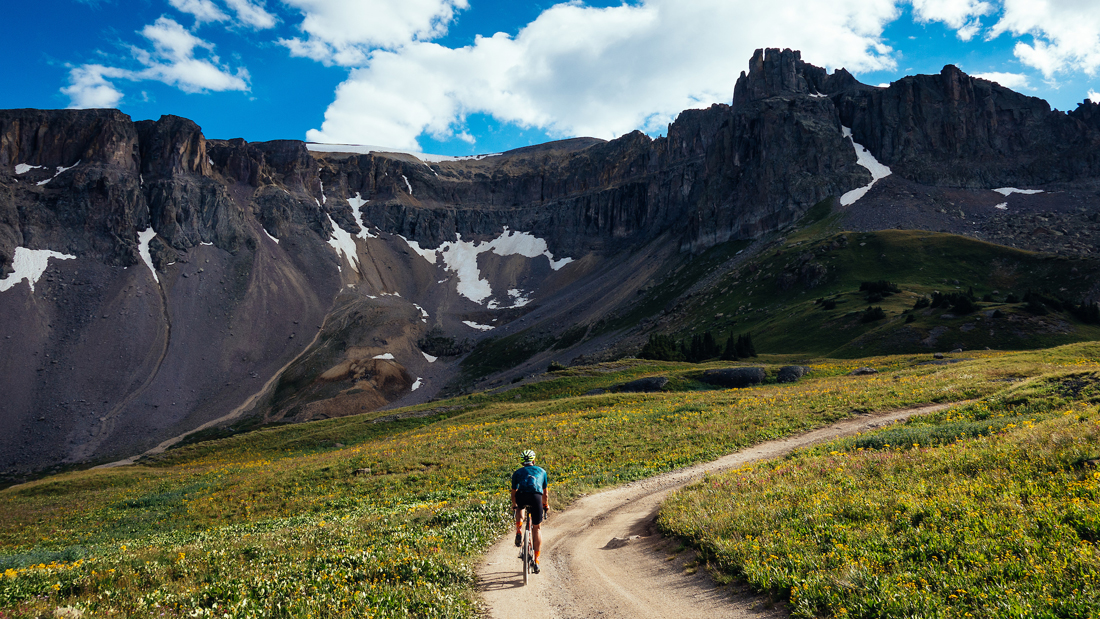 QUARQ Dzero & DFour Crank Power Meters and the TyreWiz-Pressure-Sensor
The innovative, user-friendly products, which have been belonging to the SRAM family since 2011, are the reason why thousands of cyclists, including the pros of Team TREK Segafredo and Team Movistar, trust in QUARQ every day. At the heart of this approach are the world's most popular power meters, QUARQ DZero for road bikes and DFour for mountain bikes. You can choose between power meter cranks or power meter spiders. These watt meters simplify training by providing reliable power measurement of both legs with +/- 1.5% accuracy. Every second of your ride is captured and broadcasted via ANT+ or Bluetooth for use with your favorite cycle computer or SRAM AXS App for smartphones.
SRAM would not be so successful without the innovations and synergies of the SRAM family. Thanks to the technology sharing between QUARQ and the SRAM ROAD and MTB series, the power meter spiders are also available as DZero DUB or DFour DUB versions. With this add-on, you can quickly take your SRAM Rival road bike or GX MTB groupset to a completely new level of performance.
The SRAM RED and Force AXS power meter cranks featuring perfectly integrated QUARQ DZero technology are the top of the line in every respect. The particularly light carbon cranks are part of the SRAM AXS concept, which can be easily customized with the AXS App. You want to upgrade your wireless SRAM road shifting system? No problem with the direct mount AXS power meter spiders for SRAM RED or FORCE cranks.
The innovative QUARQ TyreWiz, the world's first real-time tire pressure sensor for road and mountain bikes, takes the measurement and analysis of performance-related data to a new level. Lightweight, durable, and powered by a long-lasting user-replaceable coin cell battery, TyreWiz monitors air pressure in real-time and relays the data to a bike computer or a smartphone.
ShockWiz - Suspension Fork and Rear Shock Tuning
Really dial in your ride with ShockWiz, the suspension tuning system for air-sprung mountain bikes that combines high-tech hardware with the intuitive SRAM ShockWiz smartphone app. QUARQ ShockWiz automatically records and evaluates suspension performance and the ShockWiz app instantly displays straightforward adjustments that unite bike, terrain, and riding style. ShockWiz works for all mountain bike riders, regardless of your experience or intended use. With ShockWiz, you know exactly how your suspension is performing – and how to make it better.
Discover your performance potential. With QUARQ you will gain even more self-confidence on the bike, set new records, and enjoy your ride like never before.