FOCUS - Premium Bikes & E-Bikes Designed in Stuttgart
FOCUS Bikes manufactures FOCUS bikes and FOCUS e-bikes from entry-level to high-end solutions. No matter if alpine adventure or city jungle, the cyclist is always the primary focus of the activity. He is the source of ideas for new developments and designs, which are taken up in the production facilities in Germany to deliver bike innovations in outstanding quality.
Read more
FOCUS Bikes - Performance and Design for Highest Demands
FOCUS Bikes was founded in 1993 by multiple cyclocross world champion Mike Kluge as a premium manufacturer for mountain bikes. Under the slogan "Ride beyond", the brand pursues only one goal: to generate riding experiences that exceed the biker's imagination. In concrete terms, this means combining geometry and drive system into a smart overall package in order to develop and manufacture the best FOCUS mountain bike, FOCUS e-mountain bike and FOCUS road bike. Numerous awards in specialist magazines underline the company's high standards of perfection and performance.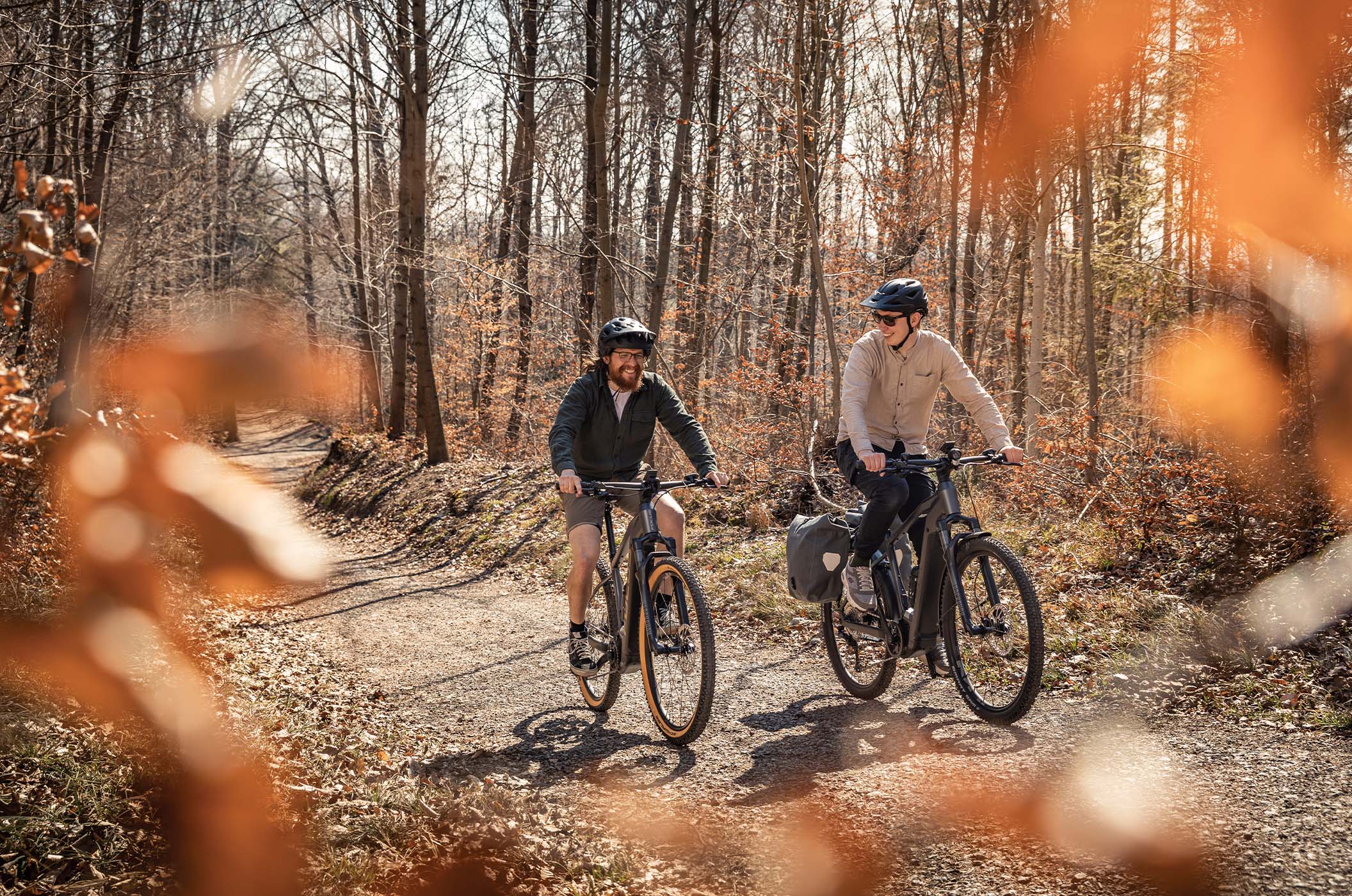 FOCUS E-Bikes: Up, down and up Again
A noteworthy detail of all FOCUS e-bikes is the square number behind each model name. The company from Stuttgart uses it to  emphasize the fun factor of its bikes by combining the unique riding characteristics of non-motorized bikes with the advantages of an e-drive. Its modest goal is to develop the most agile E-All Mountain, the lightest E-Mountainbike and the most dynamic E-Road bike. And the joy of biking is always the top priotity! To achieve this, FOCUS Bikes is providing the perfect geometry with the right drive system for the intended purpose. With the Fully FOCUS JAM² the trail is absolutely in the foreground, while the FOCUS THRON² finds just the right balance between trail and tour. The E-MTB Hardtail FOCUS AVENTURA², on the other hand, has added a touch of comfort, but is still ready for bikepacking trips even off the beaten track. Depending on the series, FOCUS e-bikes are available with drives from Fazua, Shimano or Bosch. Smart detail solutions such as the virtually invisible and integrated battery in the down tube underline the innovative character of the FOCUS E-Bikes. The outcome: More trails, more mountains, more fun!
FOCUS E-Mountain Bikes
FOCUS THRON²: Trail bikes   
FOCUS JAM²: Trail & AM Fullys
FOCUS SAM²: Enduro mountain bikes
FOCUS JARIFA²: Touring Hardtails
FOCUS Trekking & City E-Bikes
FOCUS AVENTURA²: Trekking bikes  
FOCUS PLANET²: City bikes
FOCUS Mountain Bikes: Infinite Biking Pleasure for over 25 Years
At FOCUS Bikes, cycling should above all be fun. To give you the best possible control and traction off-road, FOCUS has equipped all bikes in its Fully family with the F.O.L.D. (Focus Optimized Linkage Design) rear suspension system. The suspension technology reacts ultra sensitively to every bump thanks to the two-phase kinematics, while still maintaining sufficient reserves in rough terrain. Best performance and unique trail adventures are therefore guaranteed. Added to this are their typical smart details, such as the cable entry in the head tube.
The FOCUS JAM provides for exciting off-road rides. This versatile all-mountain bike provides maximum agility and riding control even on the most demanding trails. So nothing will hold you back from experiencing unforgettably intense alpine rides. The models of the FOCUS JAM series are optionally equipped with an aluminium or carbon frame. Depending on your preferences you can choose between 29" and 27.5" wheels. If you are looking for a fast and competition proven Hardtail for marathon and cross country, the FOCUS RAVEN is the ultimate dream bike: Thanks to the high-end carbon technology the RAVEN frame is extreme lightweight. The well thought-out geometry also provides a good balance between stiffness and comfort. The ultimate hardtail for everyday use is the FOCUS WHISTLER. It combines sports performance with suitability for everyday use, thanks to its dynamic riding characteristics and the available mounting options for luggage rack and fender.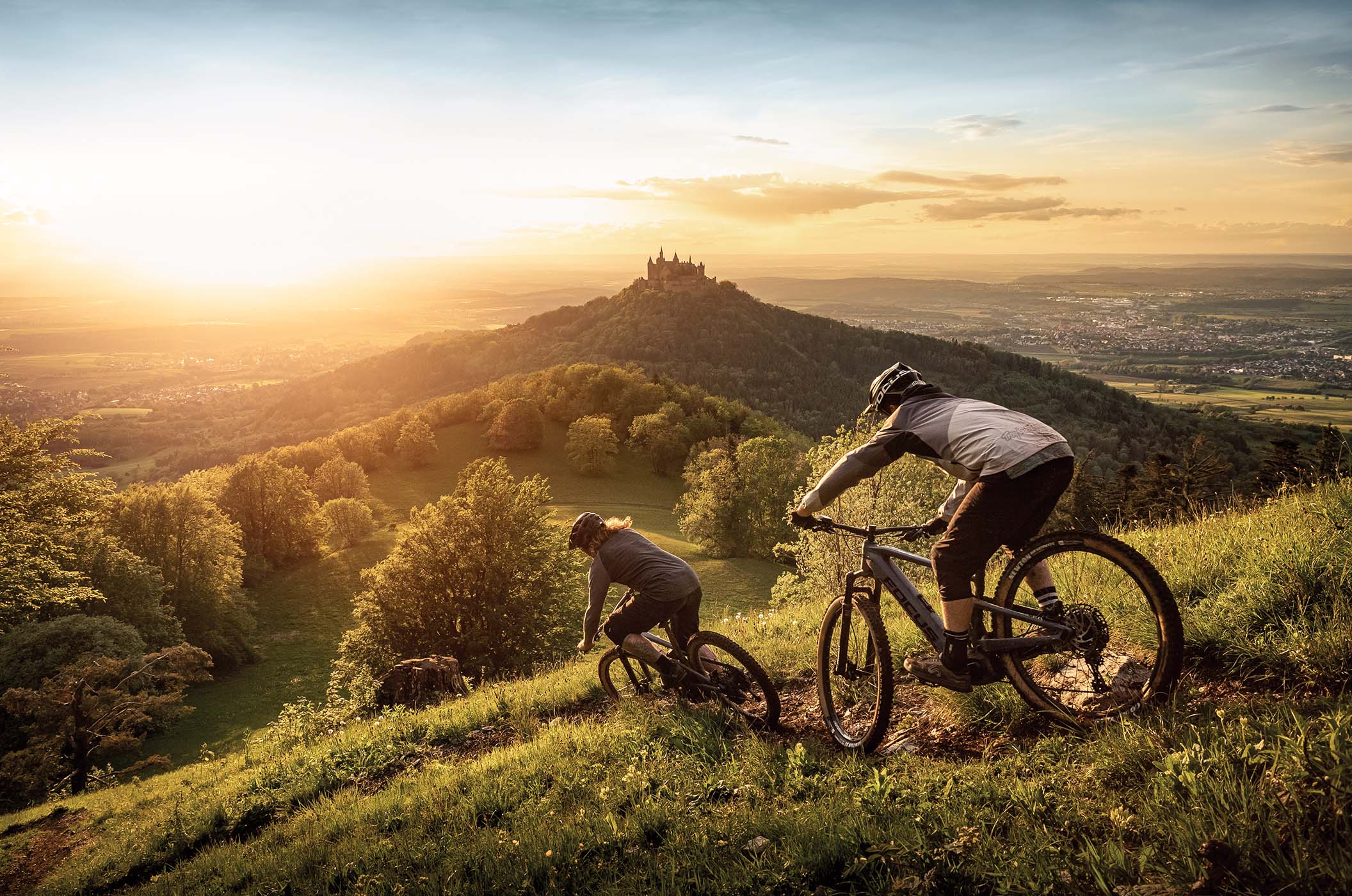 FOCUS Mountain Bikes
FOCUS THRON : Trailbikes  
FOCUS JAM : Trail & AM Fullys
FOCUS SAM : Enduro mountain bikes
FOCUS WHISTLER : Hardtail moutain bikes
FOCUS Road & Gravel Bikes: Maximum Propulsion without Any Compromises
FOCUS road and gravel bikes are perfectly customized for every field of application and cyclist type. For frequent riders, tourers and anyone looking for a reliable allrounder for country roads or gravel tracks, the FOCUS PARALANE sets new standards: the comfort-oriented Endurance geometry ensures a more upright riding position, stable roadholding and more tyre clearance. Disc brakes offer absolute safety in all weather conditions. The race bikes of the IZALCO series are completely focused on converting your power into maximum momentum. With the FOCUS IZALCO MAX and its super light MAX Aero-Carbon frame construction, FOCUS sets a statement in lightweight construction, stiffness and aerodynamics. If you don't want to lose speed even offroad, then the gravel and cyclocross models of the FOCUS ATLAS and FOCUS MARES series are just right for you. They have an extremely durable but lightweight frame and are equipped with hydraulic disc brakes. So that extreme conditions such as mud and rain are no longer an issue for you.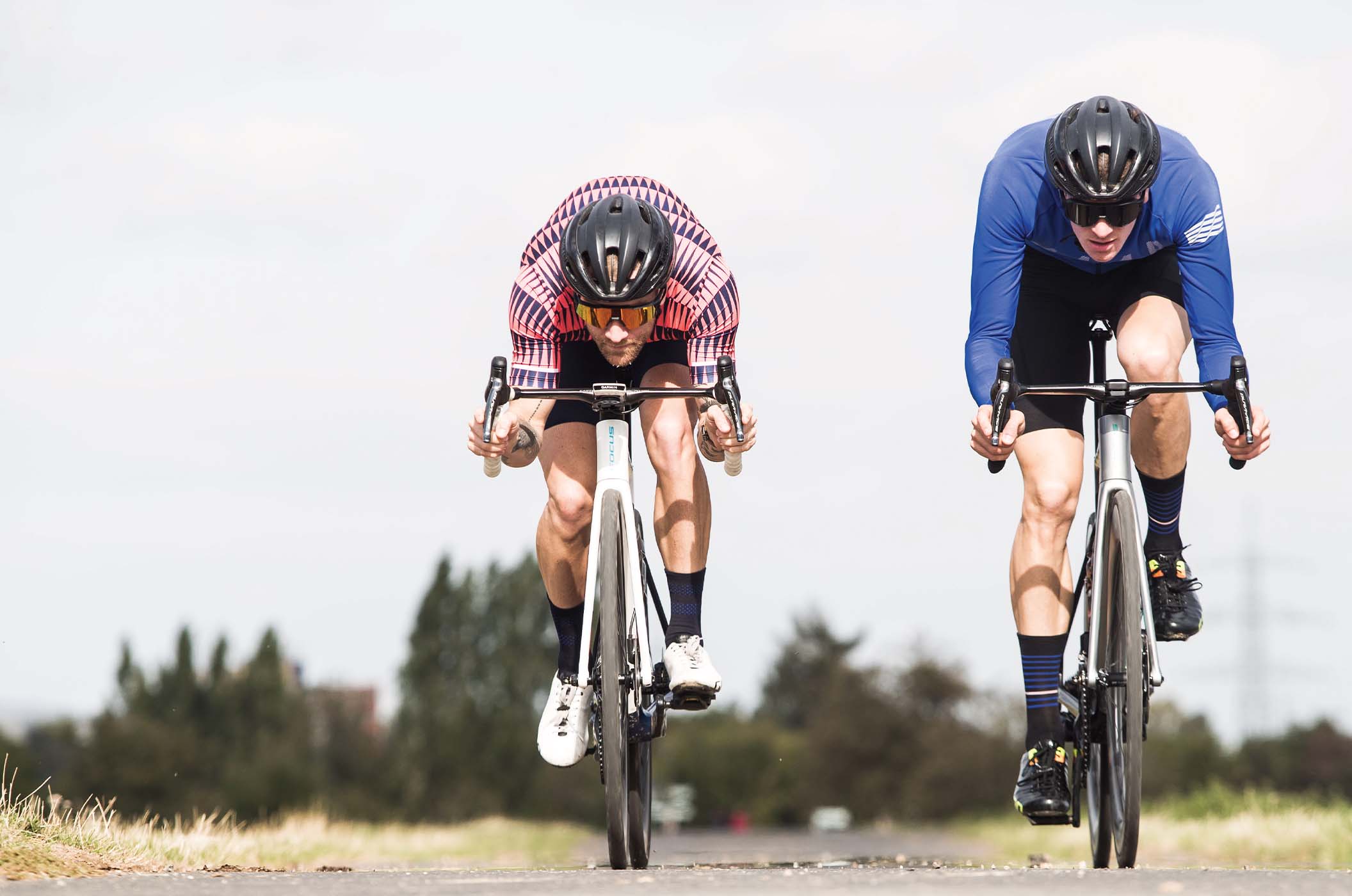 FOCUS Road Bikes & Gravel Bikes
FOCUS PARALANE: Endurance road bikes 
FOCUS IZALCO MAX: Aero-race-bikes
FOCUS ATLAS: Gravel bikes
FOCUS MARES: Cyclocross bikes