100% - Gloves, Helmets, Protectors for Passionate Bikers
When biking, you always have to give 100%. This also applies to mountain biking. Good performance is everything - you want to master every route - and of course avoid crashes. The makers, racers and athletes at 100% ask themselves daily, "How much effort do you give?" - and their answer is "100%!". 100% was founded in San Diego in the 1980s with the vision of getting the most out of motorcycles. The pioneers from the motocross industry have also taken the bike industry by storm with their high-quality goggles, gloves and protectors.
Read more
100% - the Company's Mission Statement
With full commitment, innovation and perfectionism, 100% breaks new ground and sets the highest standards, especially in the field of goggles, sunglasses, gloves and protectors. The American cult brand transfers its attitude to more and more segments and now also carries high-end helmets, countless new sports eyewear models and a clothing line for mountain bikers in the range.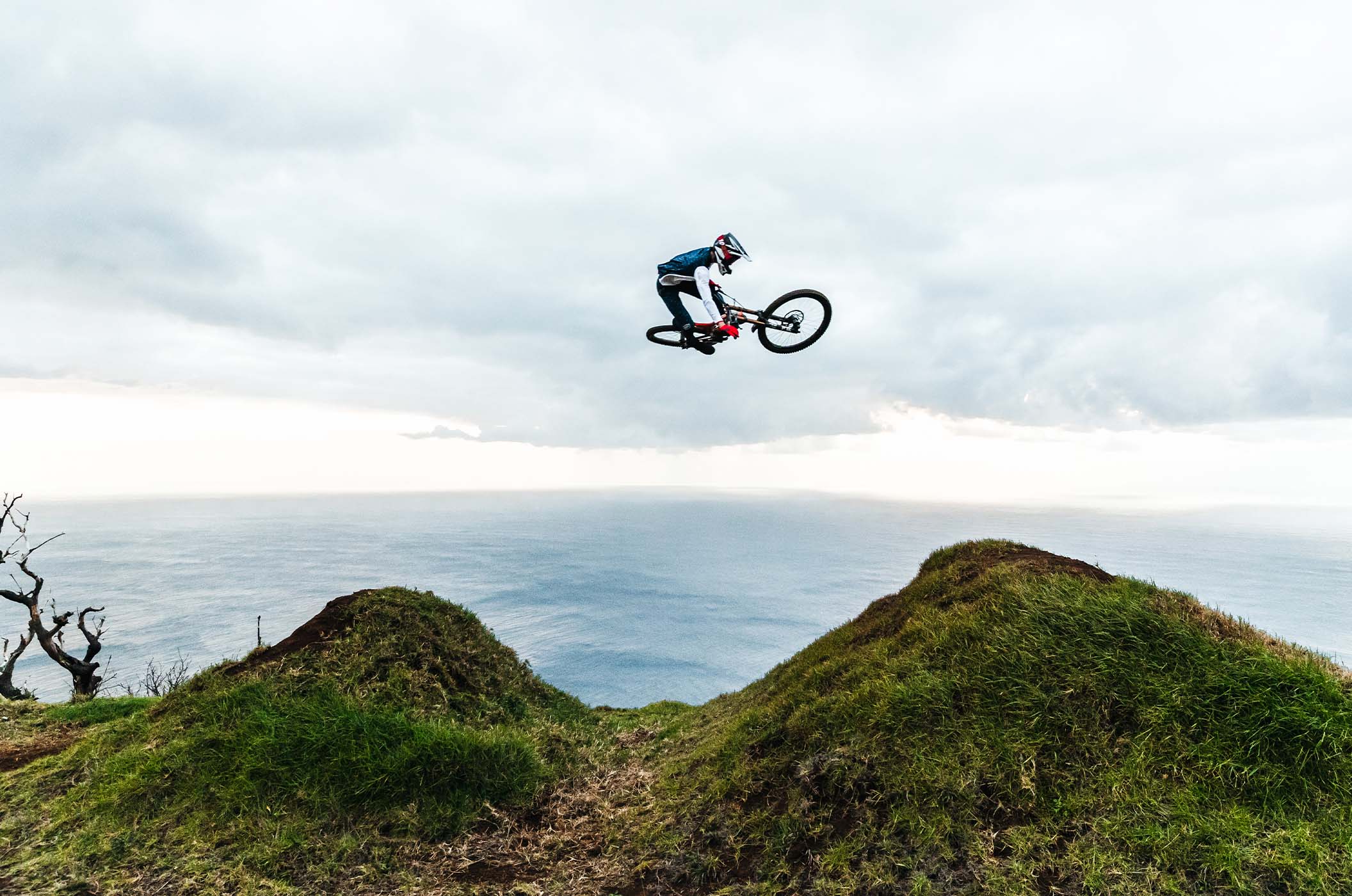 100% Gloves - so You Always Have a Firm Grip on the Handlebars
Also in terms of bike gloves 100% has remained true to the company motto. The high-quality mountain bike gloves offer extremely high grip and protection. Because to keep maximum control at all times on the handlebar, you also need the best finger grip. At the same time, the robust gloves protect your hands from sharp branches, stones and possible falls with partly integrated pads and protectors. Thanks to the long tradition in extreme sports, 100% gloves are absolutely perfected, so you can fully concentrate on your performance.
100% Sunglasses - Goggles and Glasses for Precise and Clear Vision
100% is known for high-end cycling glasses, sports sunglasses and MTB goggles. Designed by engineers in California and tested by world-famous riders, 100% glasses offer ultimate protection and comfort. The lenses, which are available in different tints, provide optimal sharpness, contrast and brilliance, so you can see every detail on the trail more easily and thus always give 100% full throttle. Preferred by the world's best racers, 100% Ultra HD lenses are the result of decades of passion, design, craftsmanship and research. They are made of a shatterproof and impact-resistant polycarbonate material specifically designed to prevent optical distortion. The result is a lens that provides maximum protection while offering the clearest and most precise vision on the trail. Other technologies are used in the sunglasses. Thus, 100% sunglasses have extremely high contrast, vivid colors, excellent fit and high resistance thanks to HiPER glass technology.
100% Helmets - Best Protection
The developers at 100% have bundled all their concentration and years of experience from motorsports to innovative protection, perfect fit and the typical 100% design. The bike helmets of the Californians protect you on roughen single trails, epic flows or challenging downhill trails. You have the choice between all-mountain / enduro or full-face helmets. At the same time, the advanced helmets are lightweight, well ventilated and above all robust - and of course certified. The patented Smartshock technology protects your head in an innovative way, while the sophisticated ventilation ensures a cool head. And of course, the unique design of the helmets also convinces.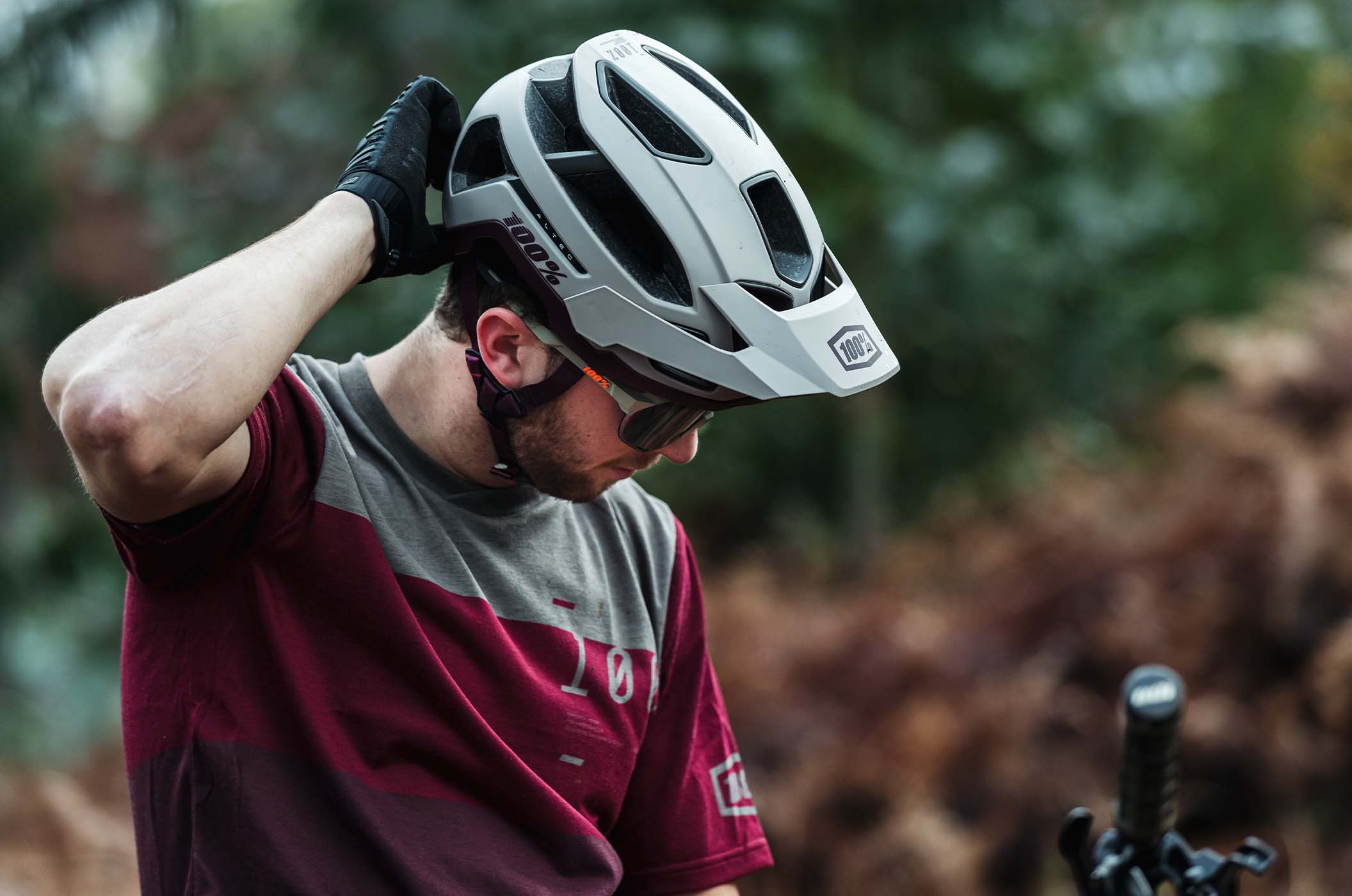 100% Protectors for Fall Protection
Anyone who gives 100% on the bike also needs 100% protection. Because when mountain biking you usually fall hard: on stones, branches or even tree trunks. Therefore, 100% protectors offer optimal protection, including upper body protectors such as protective vests with long and short arms, as well as an extensive selection of knee and elbow pads. The protective equipment offers you maximum freedom of movement, an optimal fit and innovative materials. You can choose between very strong protection and slightly lighter padded protectors, so that you are always 100% suitably protected for your needs.
100% Clothing & Bike Wear
Since the guys and gals in California do their thing 100%, they naturally also offer an extensive range of clothing for mountain bikers. In addition to technical accessories and equipment, they therefore also have bikewear and apparel on offer. From rugged jerseys and shirts, functional shorts and MTB trousers to stylish T-shirts and longsleeves, you'll find casual styles from California - even for young riders and women!