Bontrager - Innovative Components and Sophisticated Accessories
Quality, innovative components and well thought-out accessories - all with an uncompromising mentality that puts the cyclist at the centre. Founded in 1980 by Keith Bontrager in Santa Cruz, California, Bontrager is now a global manufacturer of quality components, bike accessories, and apparel. From handlebar tape to carbon wheels, Bontrager products are designed to enhance the riding experience, comfort, and performance of every bike.
Read more
Bontrager - Designed by Cyclists for Cyclists.
Keith Bontrager, a former mountain bike and motorcycle racer, tinkered with new ideas and innovative design techniques in his garage with unprecedented attention to detail and consistent quality standards. In 1980 he developed his first own steel frame. Later he specialized in the development of high-quality bicycle components and accessories. Keith has outgrown the one-man garage, but his curiosity, penchant for meticulous testing, and attention to detail continue to form the foundation of all Bontrager development processes today.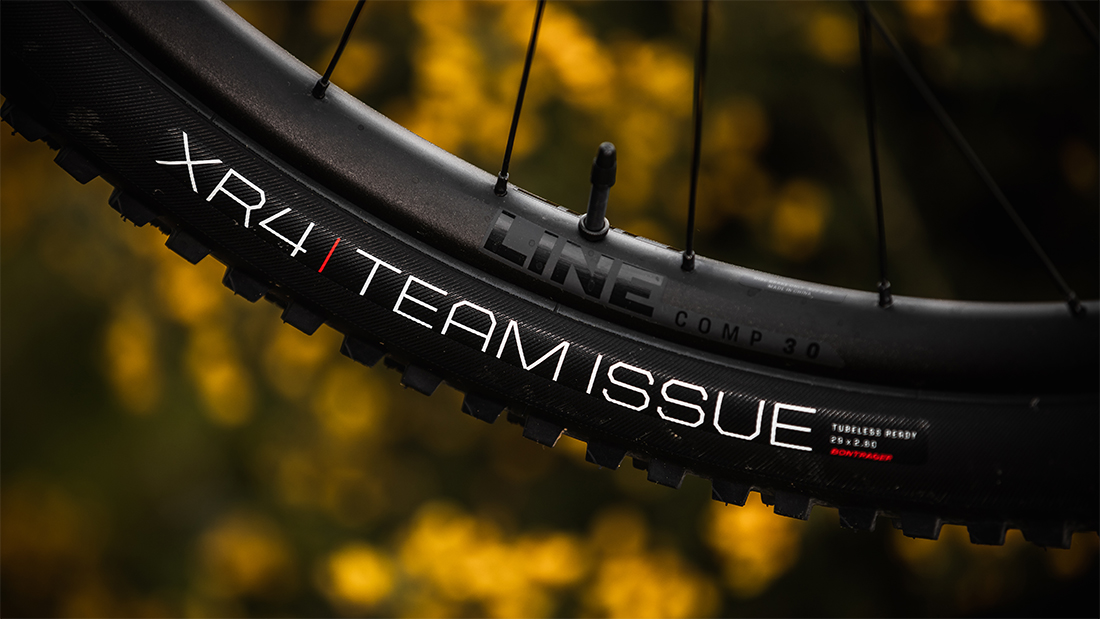 Bontrager - Reliable and Functional Cycling Clothing and Bike Shoes
Bontrager cycling apparel for woman and men is all about being seen on the road and having reliable protection from the elements that won't let you down on the trail. Here you'll find jerseys, shorts, jackets, road bike shoes, MTB shoes, helmets and accessories like gloves, socks, and protective headgear. 
Road cyclists should take a closer look at Bontrager Circuit cycling apparel. The collection is based on bib shorts and bibless shorts that offer superior feel and comfort even on long days in the saddle. For women, there are also smart bib shorts with Bontrager-exclusive Nature Breakaway technology that allow women to enjoy the benefits of bib shorts without the hassle of having to take a bathroom break on the road. The Circuit Jerseys also set the standard with clever, bike-specific features and a timeless design. Maximum efficiency, but still great wearing comfort even on long day tours is offered by the Circuit road bike shoe and the Circuit road bike helmet completes the streamlined race look.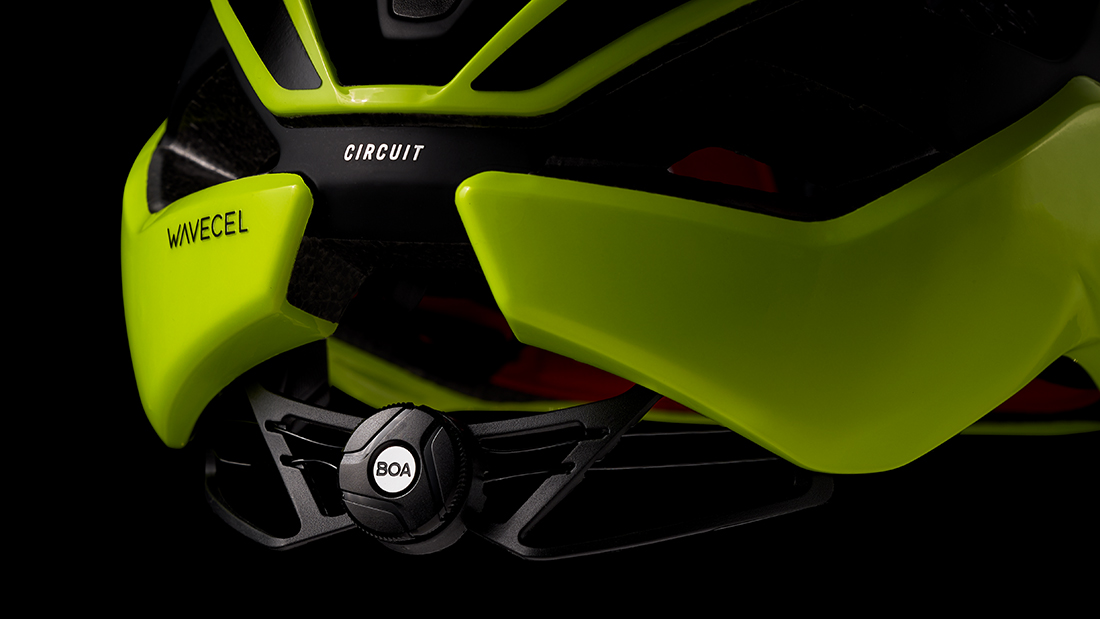 Bontrager Bike Helmets, Bags & Accessories - Clever Equipment for Every Purpose
No matter why you ride a bike, whether you use it to get to work and for the weekly shopping trip, whether you just want to keep fit, or whether you want to ride it to win, Bontrager has the right equipment for the job. And, as always, with Bontrager's uncompromising commitment to quality that puts you first. And, of course, tham means putting your safety first. That's why every single Bontrager bike helmet, whether it's an aerodynamic road bike helmet, rugged mountain bike helmet, stylish city helmet or colorful kids helmet, is designed with the utmost care. Bontrager offers many models, including the popular Velocis, Ballista Lithos, and Circuit helmets, with the proven MIPS Brain Protection System or WaveCel technology. The MIPS Brain Protection System helps reduce rotational forces on the brain during oblique head impacts. The exclusive Bontrager WaveCel helmets can help prevent head injuries in an accident many times more effectively than traditional EPS foam helmets. To achieve this, the structure of a compressible cellular material reacts to impact in three phases, absorbing energy before it reaches the head.
In addition to bike helmets, Bontrager also offers smart and useful bike bags, racks, pumps, bottle cages, as well as tools and maintenance supplies.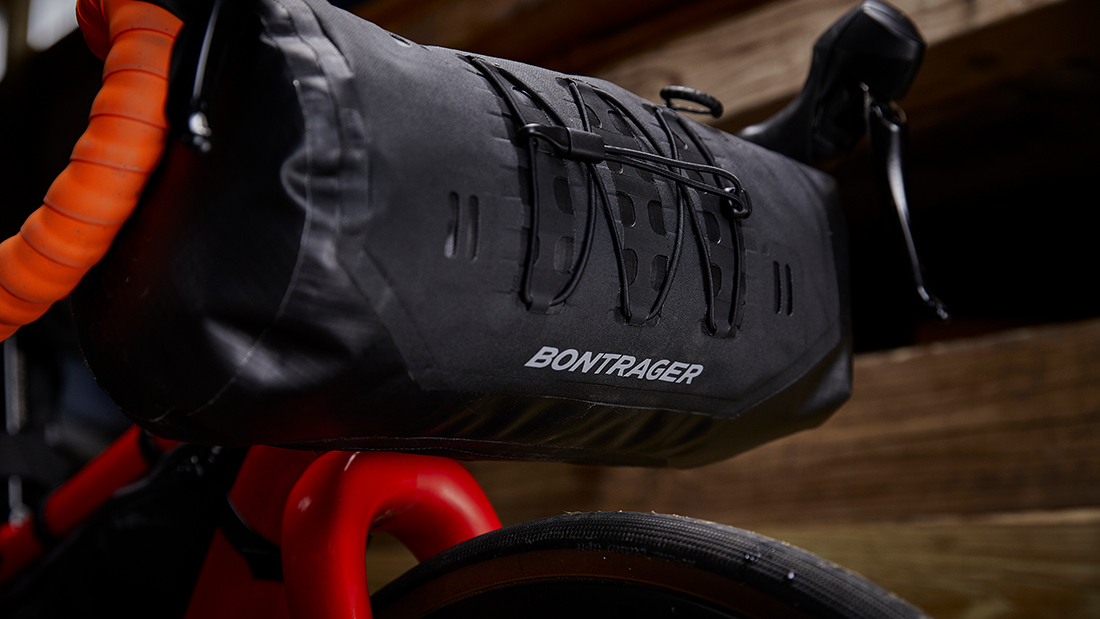 Bontrager - High Quality Components for Your Individual Bike
You want higher quality and lighter add-on components? You want to individualize your bike and save a few grams on the scale with advanced carbon parts? Bontrager has a wide range of performance components designed to fit your style and goals. From pedals to handlebars, stems, saddles, seat posts, Bontrager also has a full line of road, mountain, cyclocross, gravel, and trekking tires.
Since no component has as much impact on a bike's weight and handling as the wheels, you should definitely take a closer look at Bontrager's wheel sets. From rugged Line MTB wheelsets to lightweight, aerodynamic carbon road bike wheels like the premium Aeolus wheels, Bontrager offers the easiest and most efficient way to improve your bike's weight, performance, and handling.