ION Bikewear, MTB Shoes, Protectors & Backpacks for the Trail
In the beginning of ION there were water sports. But the second big love of its founders has always been mountain biking. And no matter if board or bike, the idea of riding gear in a surf-inspired design that withstands the toughest conditions is appealing: ION found fans all over the world with its range of technical, stylish bike wear, protective knee pads, innovative backpacks and grippy shoes.
Read more
High Quality ION MTB-Clothing and Award Winning ION Protection
Launched back in 2004, ION initially focused on wetsuits and neoprene products for the international surf, kite and wakeboard scene. The brand grew quickly, convincing with the unique combination of high-quality products wrapped in a progressive style and design. Amongst surfers, kitesurfers and wakeboarders, the aspiring label found fans all over the world.
Meanwhile, at the headquarter, the passion for water sports has always been accompanied by the ambition for trail adventures around the globe: the second big love of the faces behind the brand is called mountain biking. And since 2013, ION is taking the approach from watersports to the slopes.
Because in the end it is about going out, enjoying nature and having fun doing your sports, no matter if you ride a board or a bike. This mindset is reflected in ION's brand philosophy: it is about challenging yourself, experiencing nature and feeling the force of gravity. Therefore, ION develops gear that is not only smart and innovative, but also transforms the passion of the people behind the brand into unique designs
Since the beginning, the brand is striving to translate this philosophy into products that are one step ahead in terms of functionality and comfort. Numerous test-wins and awards underline this way of thinking and prove the functionality where it counts the most: out there on the trail. Products like the multiple award winner K Pact Zip knee pad, the Rascal Select BOA® and the Scrub Amp shoe - both honored with the Design & Innovation Award - show: ION products are developed only to enjoy more time on the bike.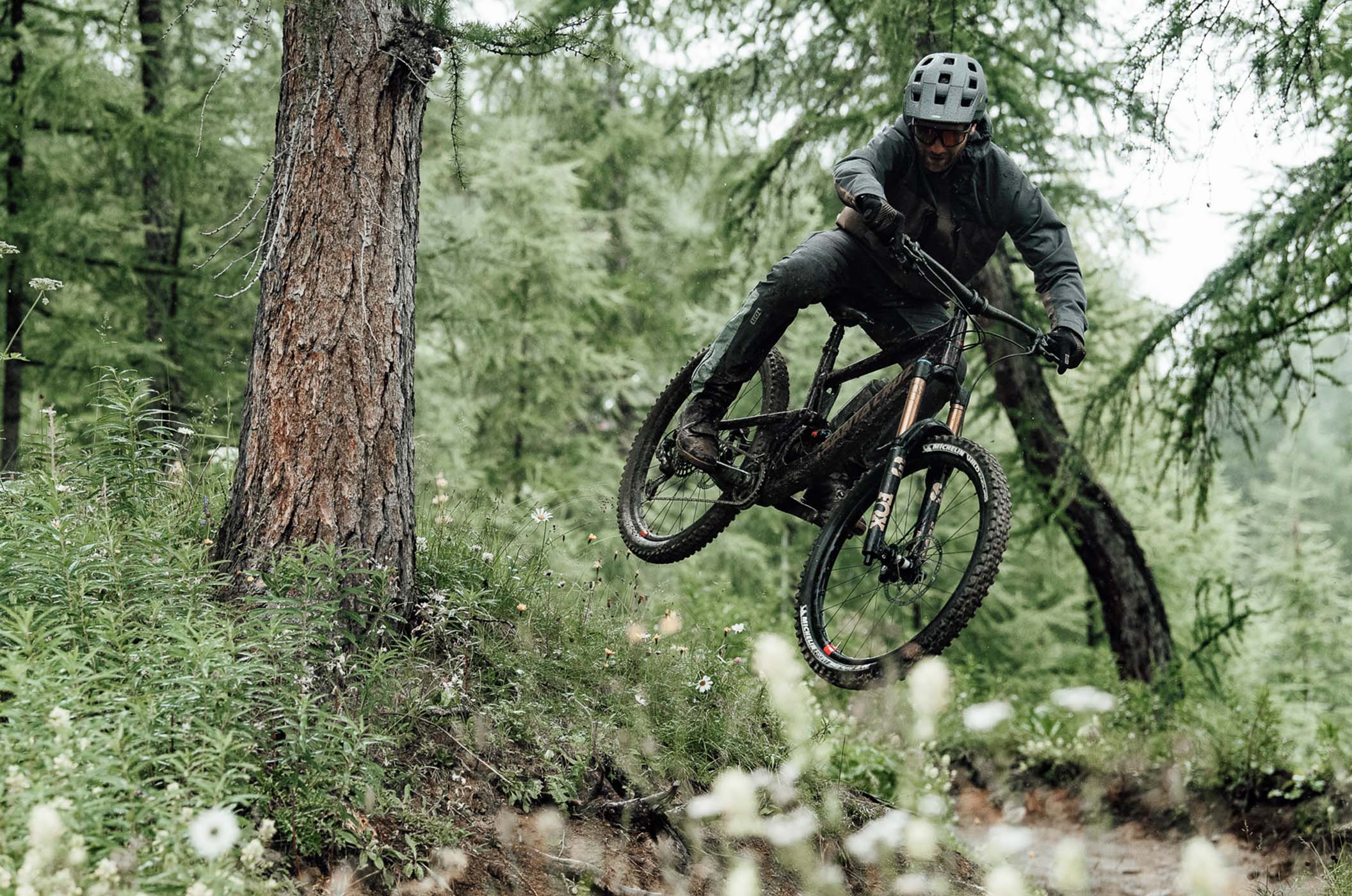 ION Mountain Bike Wear for Women and Men
No matter where you ride, your bike apparel should be able to perform well. That's why ION develops bike and protective gear for men and women that is designed to fit your needs, expectations and style:
ION Traze - Allmountain / Enduro: versatile, lightweight and breathable bike clothing that offers excellent freedom of movement.
ION Scrub - Enduro / Downhill: lightweight and durable MTB wear with a loose cut and the Gravity-specific mix of elastic and non-elastic materials
ION Seek - Downhill/Freeride: highly functional and surf-inspired clothing for jumps, pumptracks and loose trails
ION Shelter - Outerwear: ION rain jackets and softshell pants, so you can ride even in the worst weather conditions.
To meet all demands for comfort and functionality, ION has also divided its bike wear into different configuration levels:
SELECT: High-quality materials for ultimate performance. The ION Select level is designed for those who demand the highest standards from their equipment.
AMP: Your choice if you don't want to sacrifice anything. The ION Amp level combines style with comfort, functionality and protection.
CORE: Functional equipment for all mountain bikers who value a good price-performance ratio.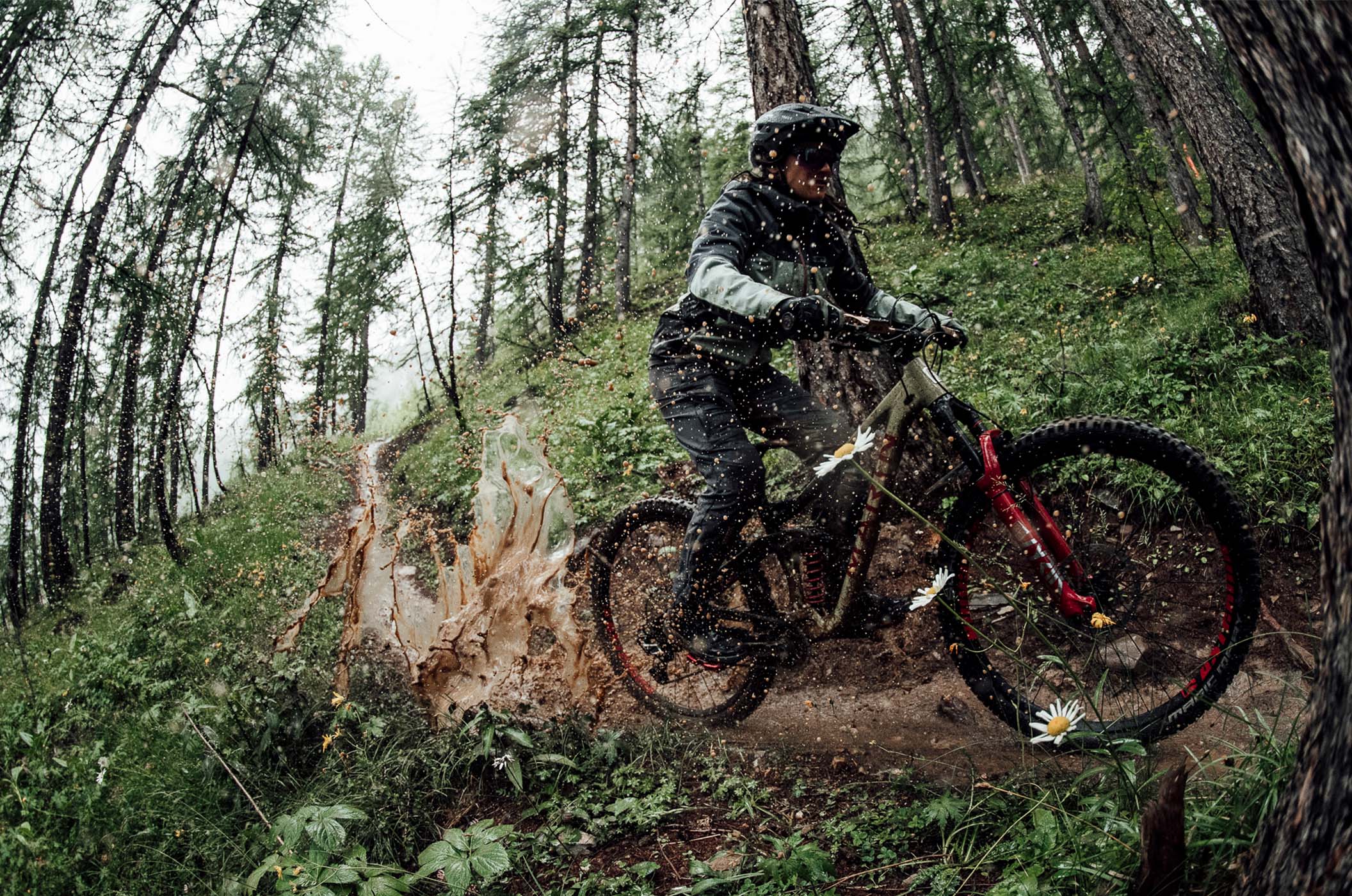 ION MTB-Shoes - Grip, Control and Style on the Pedal
Good MTB shoes are essential for reliable grip on the pedal. For the flat pedal fraction, there is for example the design and innovation winner Scrub Amp with even more grip and lots of style. If you swear by clipless pedals, you should go for the ION Rascal Select BOA®, which ensures a great power transmission and a pleasant feeling when walking or trail surfing.
ION MTB Helmets - Protection for Every Riding Style
ION is known for its focus on the right protective equipment for each riding style. In collaboration with the helmet specialist MET, the Munich-based company is now expanding its protection range with innovative MTB helmets for trail, enduro and downhill. The new half-shell and full-face helmets meet the highest quality and safety standards and convince in terms of style and efficient ventilation.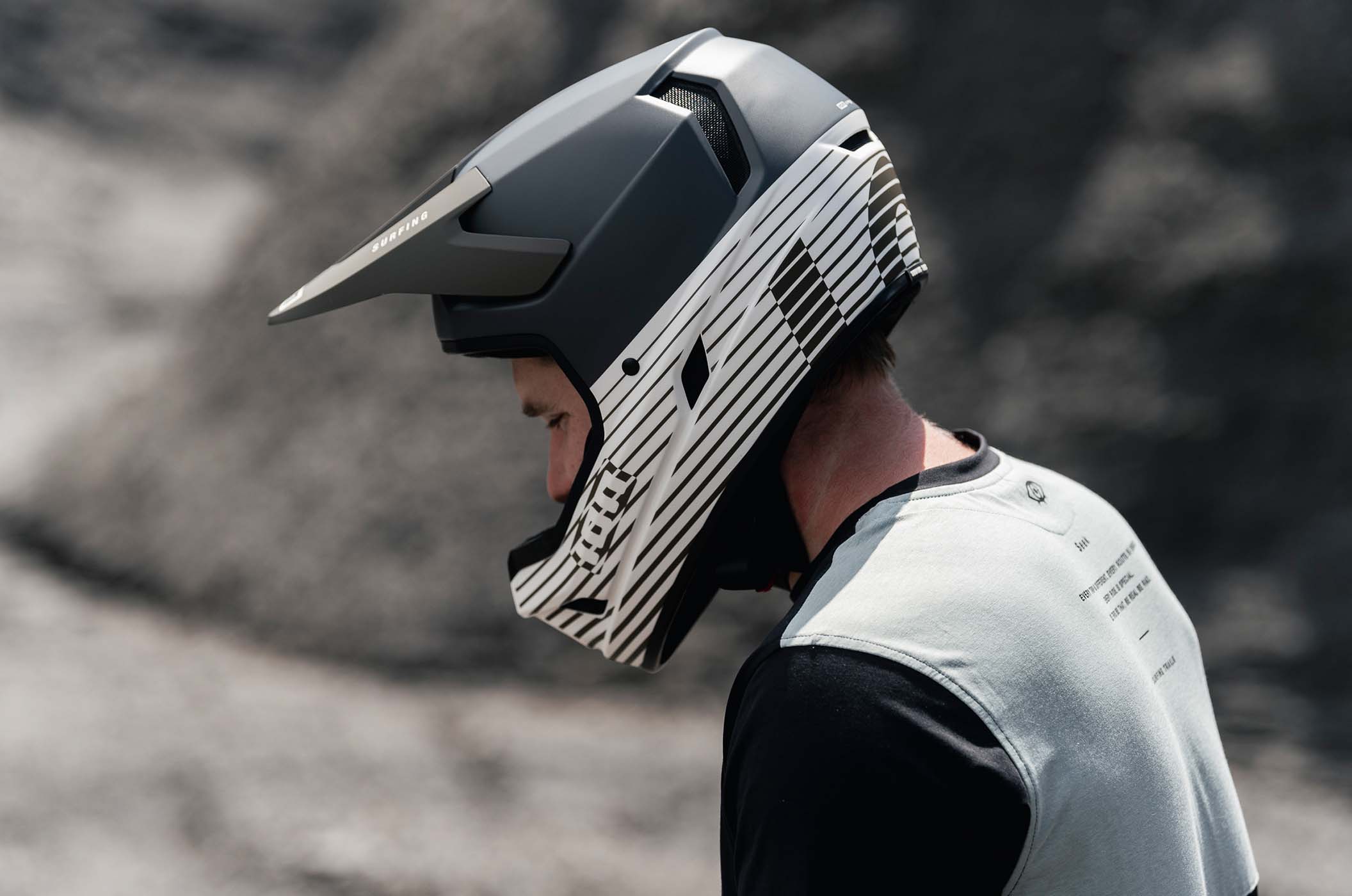 ION YOUTH - The New Collection for Young Riders
Even smaller shredders don't have to sacrifice in terms of equipment and performance. ION Youth is aimed exclusively at young mountain bikers aged 6 to 12. Whether water, wind, mud or heat, the lightweight and functional bike wear makes every adventure a pleasure.