Icebreaker – Underwear and Outdoor Apparel Made from Merino Wool
What began in 1994 with a chance encounter with a merino sheep farmer is now one of the most innovative lifestyle and outdoor apparel brands in over 40 countries. Icebreaker uses the best that nature has to offer. Merino wool is absolutely functional, odourless, fast drying, pleasant on the skin and biodegradable. And Icebreaker is committed to strict sustainability and animal welfare guidelines. Icebreaker - Move to natural.
Read more
A Fabulous Resource from Nature - From New Zealand into the World
Only 25 years ago, it was almost impossible to dream of the omnipresence of the natural fibre merino wool today. When Jeremy Moon met merino sheep farmer Brian Brackenridge in 1994, functional clothing made of synthetic fibre was considered the future of the outdoor sector. But Jeremy was immediately deeply impressed by the material, which to his astonishment felt silky soft and comfortable. The extremely fine merino wool was so different from the wool of his childhood that he didn't even want to take off the T-shirt knitted by Brian. It was soft, never too warm or too cold, even on long days in nature, and didn't smell unpleasant even after a week. Jeremy sold his house, took out a loan, looked for investors and outdoor businesses interested in working together. Icebreaker was born. By the end of 1995, he was already supplying 14 courageous stores with suitcases full of merino baselayers in his van. 

By now, jackets and vests, socks, caps, underwear, trousers, shirts and baselayers from icebreaker are available in over 40 countries. The original vision was never lost. The best from nature is used to guarantee both the best performance and sustainable and environmentally friendly production. Thanks to their versatility and elegant design, icebreaker garments for woman and men are the antithesis to short-lived fashion. All natural.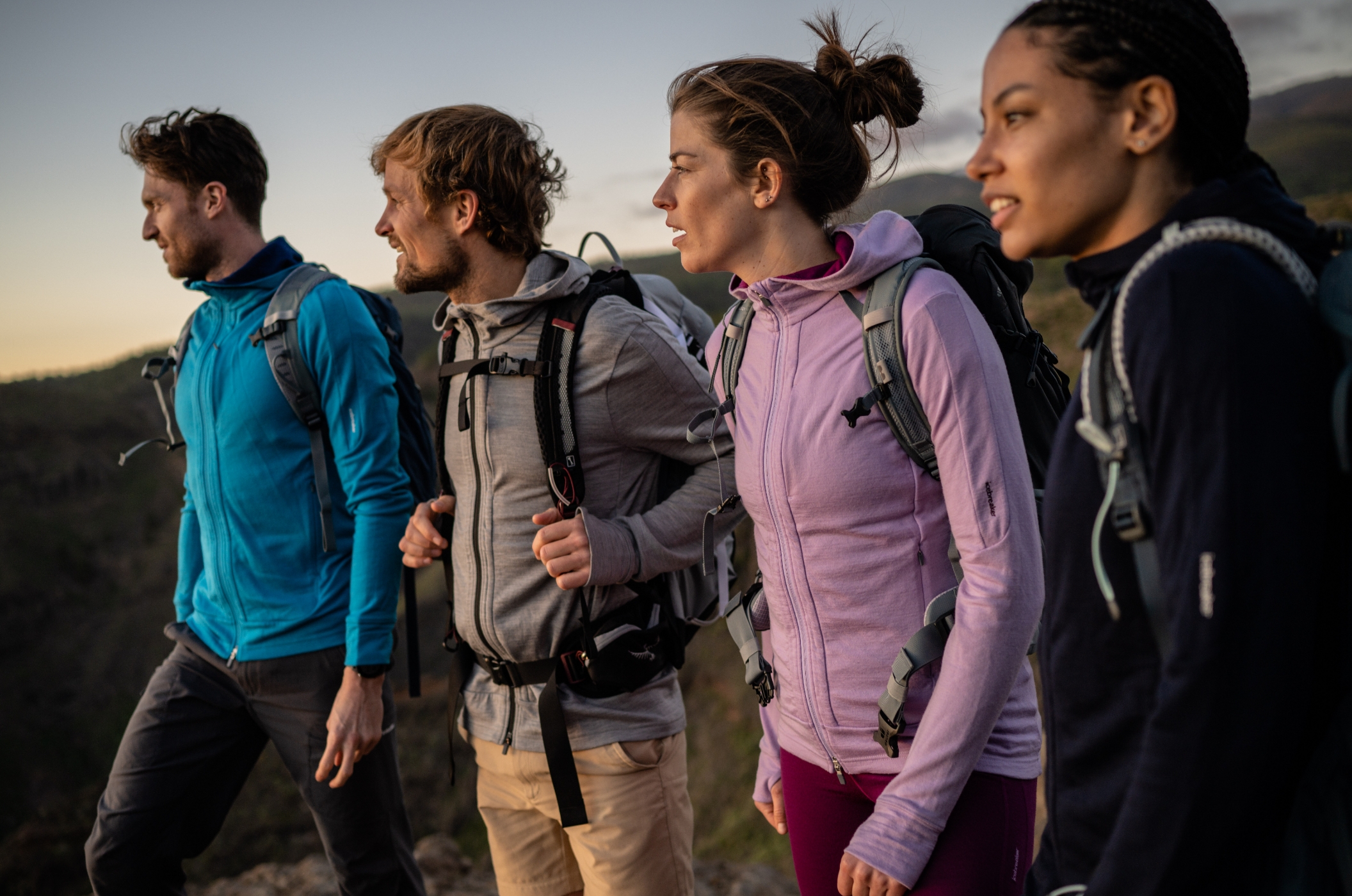 Icebreaker Merino Wool: For the Welfare of the Sheep and the Planet
Icebreaker maintains many long term and family-like relationships with its merino suppliers. They have been working hand in hand with approximately one third of the sheep farms for over 10 years. This close cooperation and the breeders' love for their sheep is a further guarantee of compliance with strict animal welfare requirements, which also apply to the sheep dogs. 100% of icebreaker's sheep farms are inspected every three years by the JAS-ANZ certified company AssureQuality. In addition, there are further unannounced visits by veterinarians and checks during sheep shearing. 

The sheep should feel as comfortable as you do when you wear icebreaker clothing. Therefore, the farmers ensure that the Merino sheep have clean water and nutritious food available at all times. The sheep have the freedom to play and graze in open pastures according to their nature and also have enough shade and shelter. Sheep farmers protect the sheep from potential danger or disease and avoid unnecessary stress or pain in any interaction. Mulesing is prohibited.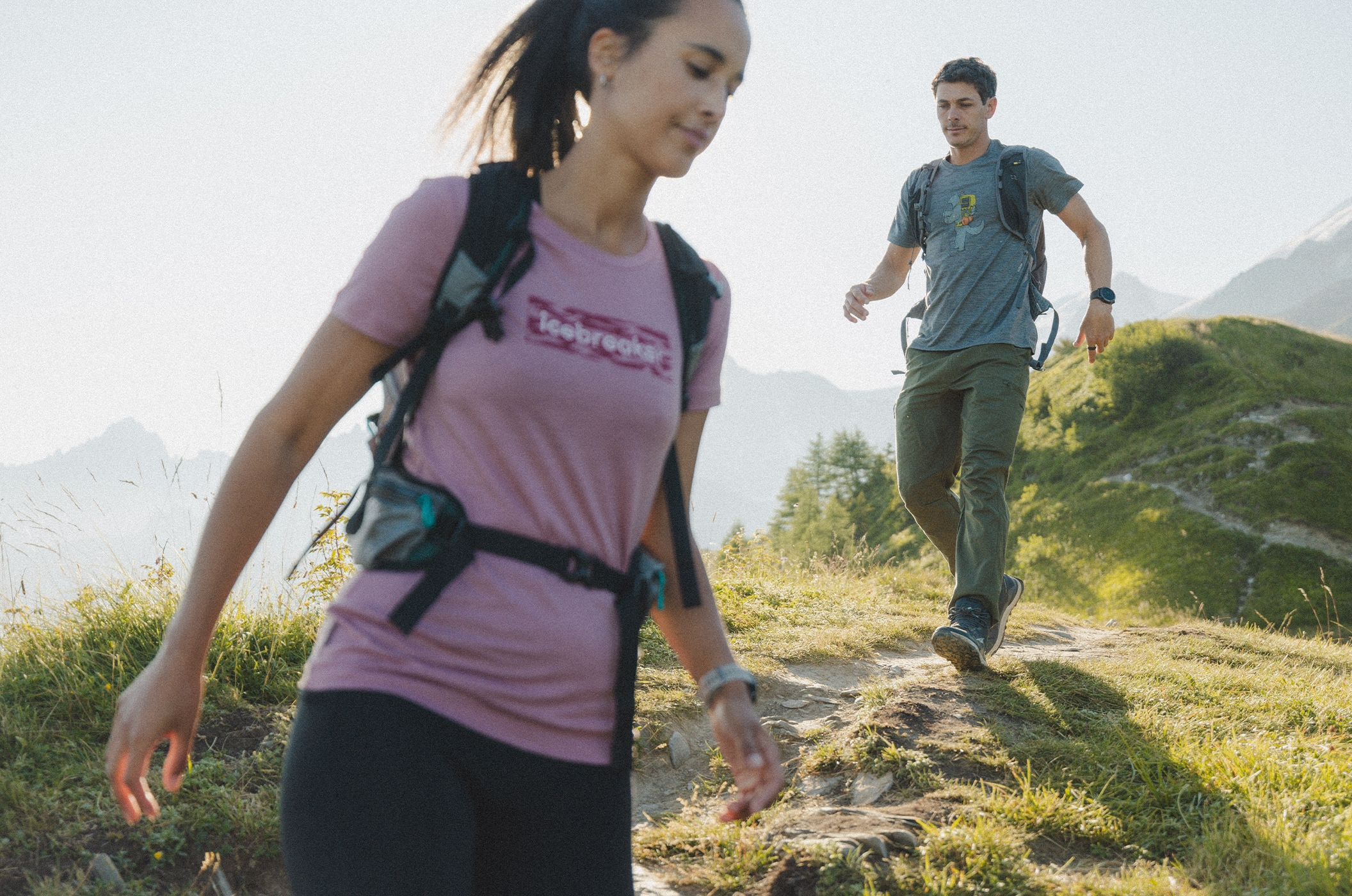 Materials and Product Lines for All Activities and Adventures
In order to make the best possible use of the advantages of natural fibres, icebreaker relies on innovative technologies and discreetly used fibres that sensibly complement the valuable merino wool. In addition to the material composition, the weight of the fabric also provides helpful information about the quality, thermal performance and durability of the garments. The lightest shirts and underpants often start at 150 g per m². With 260 g per m² you already get very warm midlayers. 

Particularly light fabrics can be made much more robust and durable if the merino wool is placed around a very fine nylon core. This Corespun technology has no negative influence on the odour-neutralising properties or the wearing comfort of the garment. 

On summery days, icebreaker Cool-Lite™ fabrics can shine with extra breathability and cooling. A unique blend of merino and TENCEL® makes this possible. The natural fiber TENCEL® is obtained from the pulp of sustainably cultivated eucalyptus trees.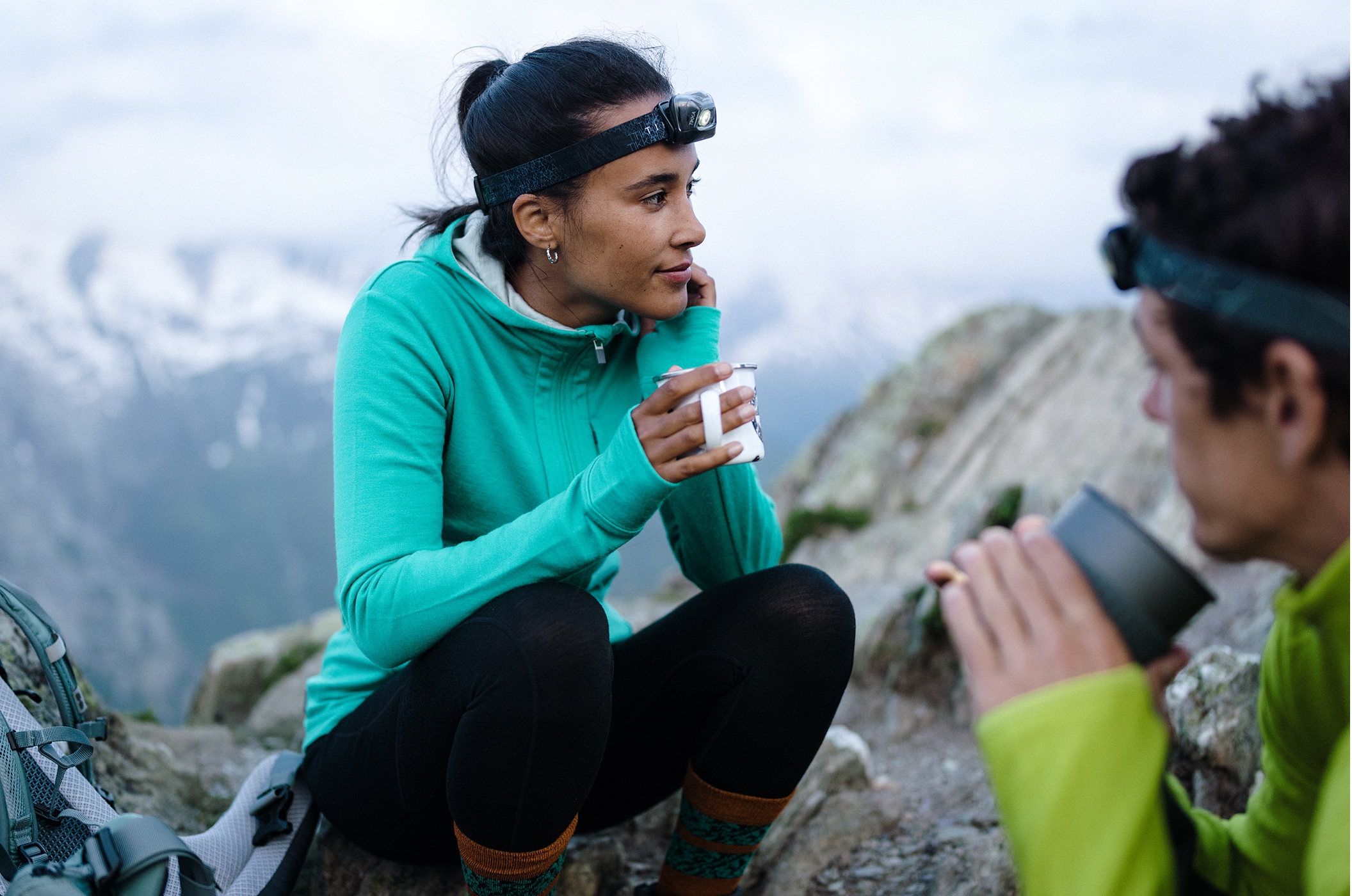 For the best performance at your highest levels, the clothing of the BodyfitZONE™ line is mixed with a tiny bit of Lycra, which, in combination with the finest merino yarn and clever mesh inserts, not only provides excellent breathability, temperature regulation and the accustomed wearing comfort but also improves muscle performance and regeneration. 

If you're looking for a natural and machine washable alternative to down or synthetic insulation that keeps you warm even when damp, MerinoLOFT™ is your new best friend. 

Fleece is originally simply the English name for the wool fur of the sheep. Accordingly, icebreaker wanted to make real fleece from merino wool: RealFLEECE®. For this purpose, the fabric is roughened, which increases the warmth and softness of the material. 

The icebreaker Anatomica and Siren lines, for men and women respectively, stand for underwear tailored to fit the body and made from a clever mix of materials, while the classic Oasis line features close-fitting baselayers made from pure merino wool at 200 g per m².